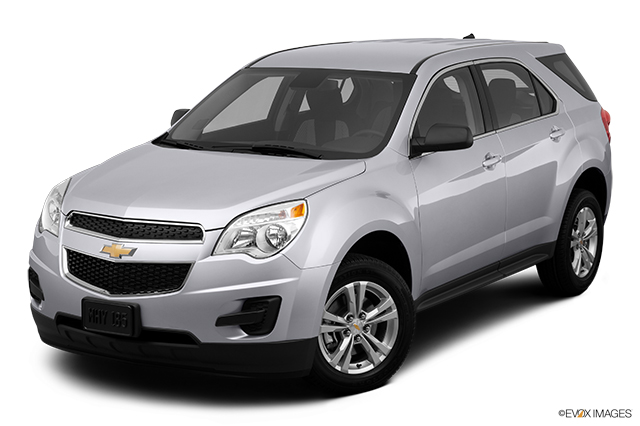 Scott Family of Dealerships is excited to report that GM announced today they are currently running a new program to help potential customers get financing regardless of bad credit. If you're looking for a new Chevrolet then now is the time to start shopping, because this deal ends February 29, 2012. GM wants customers to get behind the wheel of a 2011 or 2012 Chevrolet Equinox or Traverse; and credit scores are not a factor.
The Chevrolet Equinox goes the extra mile; at an EPA–estimated 32 MPG highway, Equinox stands out by offering fuel economy that other vehicles in it's class can't match. There's nothing optional about safety and the Chevy Equinox is equipped with features designed to protect you and your loved ones, such as the standard four–wheel antilock brake system with Electronic Brake Force distribution. There's also the available Lane Departure Warning that lets you know when you're wandering from your lane without using your turn signal, and the advanced Forward Collision Alert (requires V6) that alerts you when you're rapidly approaching a vehicle that a collision may become imminent. As you can see, Equinox is designed to protect you from the time you start your engine until the minute you turn it off. The Equinox seats five comfortably and offers the most rear–seat leg room in its class, along with advanced safety and security features for added peace of mind.
The Chevrolet Traverse lets you go farther between fill-ups, thanks to an estimated 17 MPG city/24 highway, giving you a range of up to 520 highway miles. What's more, Traverse gives you the power to carry up to 8 people or haul the maximum amount of cargo in its class on a regular basis, and do it efficiently. Not too mention that no matter where your day takes you, you'll take the latest technology along for the journey. Whether it's the available DVD entertainment system for little ones or your favorite CDs, Traverse is loaded with features that both help and entertain you and your passengers during the drive. Earning a 5-Star Overall Vehicle Score, the 2012 Chevrolet Traverse is clearly designed with you and your loved ones in mind. And when it comes to protecting your precious cargo year after year, Traverse puts your mind at ease.
Are you ready to cross over to the 2011 or 2012 Chevrolet Equinox or Traverse? Don't wait because this deal ends February 29th; so hurry in and see us at Scott Chevrolet today for your chance to get behind your new Chevrolet. In the past it has always been that bad credit means having to drive old cars that are in bad shape, but not anymore. With this program GM is running you have the opportunity to get the financing you need to take home your new Chevrolet Equinox or Traverse. So what are you waiting for? Come see us now and let us help you!
About Scott Family of Dealerships:
The Scott Family of Dealerships has been selling and servicing cars in Allentown for over 30 years. Not only do we sell and service Cadillac, Chevrolet, Mazda, Volvo and Saab models, but many other brands as well.
Press Release Promoted By Automotive Advertising.