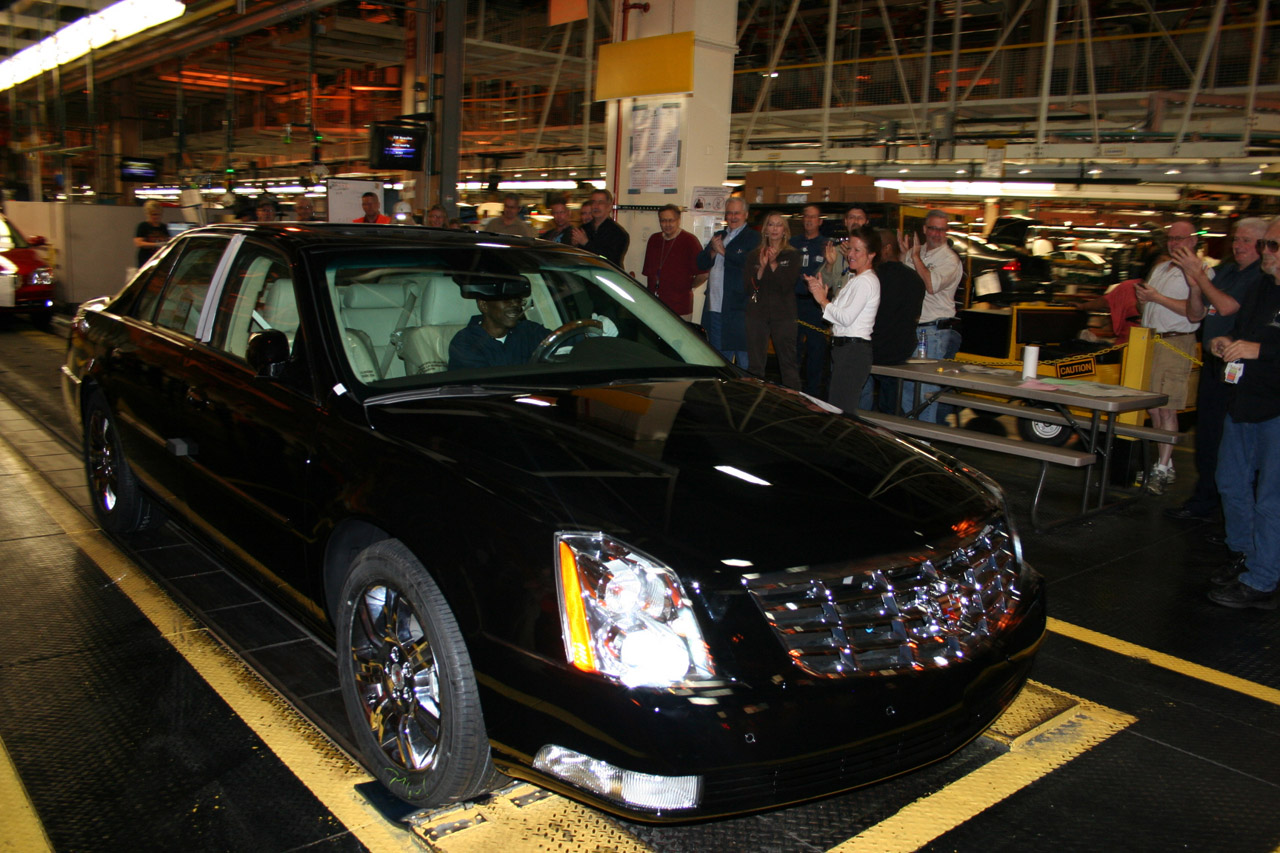 The Scott Family of Dealerships is proud to announce that Avid car collector and vice chairman of the Bulgari luxury goods firm Nicola Bulgari, took delivery of the very last Cadillac DTS sedan to roll off General Motors's Detroit assembly lines this past Saturday June 25, 2011 from Scott Cadillac in Allentown, PA. Bulgari owns no less than 14 Cadillacs, ranging from historic beauties like a 1932 355B V12 Fleetwood Limousine to modern marvels like the 2009 CTS-V sedan and 2010 CTS Sport Wagon.
Bulgari buys each car for a reason, not just to expand his collection. So when he heard Cadillac was ending production of the DTS luxury sedan, Bulgari knew he wanted the last one off the line. "I like the DTS because it's a great sedan. It's the last of an era. I thought it would be wonderful to own the last Northstar in a DTS. It's one of the best engines ever designed - reliable and a performer," said Bulgari.
"We were thrilled and honored that Mr. Bulgari choose Scott Cadillac to take delivery of the DTS," said Andy Scott, president and dealer principal of the Scott Family of Dealerships. "This is a historic moment that will now be a part of Cadillac and of automotive history. It's exciting to have such a direct connection with it."
Introduced for the 2006 model year, the DTS is a significant automobile, primarily because of the Northstar V-8 engine under its hood, according to Bulgari. The last DTS, made this week at General Motors' Detroit-Hamtramck Assembly Plant, is now headed for Bulgari's collection.
For decades, the DTS and its predecessor, the DeVille, have anchored Cadillac's spot in the large luxury car market. Last year, the DTS outsold all other large luxury cars in the United States, topping the Mercedes-Benz S-Class, BMW 7-Series, Lexus LS430 and Lincoln Town Car. A version of the DTS also served as the U.S. president's limousine until 2009, when it was replaced by a new Cadillac presidential limousine.
Bulgari said he looks forward to driving the DTS. He likes to drive his cars, not just put them away as museum pieces. He's excited to see the future automobiles from Cadillac. A long-time buyer of GM vehicles and friend of Ed Welburn, GM's vice president of Global Design, Bulgari closely follows the company's products.
Although timing has not been determined, Cadillac plans to add a car larger than the CTS. Cadillac showed an XTS Platinum Concept car at the 2010 North American International Auto Show, providing an indication of the brand's direction.
"I've seen the XTS Concept," Bulgari said. "I know it's superior. The DTS was a great sedan for its time, but it's a different world, a new period. It's time for something different."
The Scott Family of Dealerships
has been selling and servicing cars in Allentown for over 30 years. Not only do we sell and service Cadillac, Chevrolet, Mazda, Volvo and Saab models, but many other brands as well.