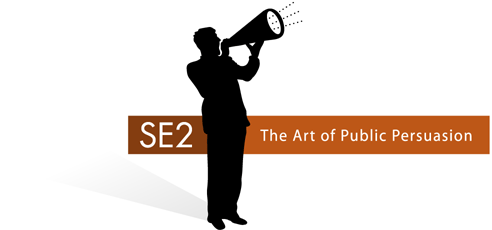 SE2, a Colorado-based mass communications firm focused on public policy, issues and social marketing, announced today the addition of a new client, the Colorado Regional Health Information Organization (CORHIO). CORHIO is working to improve the healthcare of all Coloradans by facilitating the state's efforts to harness technology that will allow healthcare providers across the state to securely share patient information.

Gov. Bill Ritter has designated CORHIO as the entity that will coordinate the state's efforts to effectively use the health information technology portion of federal stimulus money to develop each community's capacity to improve patient care through secure electronic health information exchange.

"We are very excited about our new partnership with CORHIO," said Susan Morrisey, principal and partner of SE2. "Developing health information exchange in Colorado is essential to improving the quality and efficiency of our healthcare system. We are pleased to have the opportunity to serve as CORHIO's public relations and communications firm in this important work."

SE2 has a long list of healthcare clients in Colorado and a variety of healthcare policy successes under its belt, including a statewide media campaign to increase awareness for patient safety in Colorado hospitals, the defeat of legislation that would have resulted in significant hikes in medical malpractice insurance fees, and the passage of Amendment 35, which raised the state tax on tobacco for health initiatives.

This spring, the firm worked closely with the Colorado Hospital Association and Governor Bill Ritter's office to help pass the Colorado Healthcare Affordability Act, which allowed Colorado to leverage state funds in order to provide healthcare coverage to over 100,000 Coloradans. The bill was signed into law in April 2009.

"We feel fortunate to have gained significant experience in the healthcare world, with clients whose work makes a positive impact in peoples' lives," said Morrisey. "We look forward to continuing that trend with CORHIO."