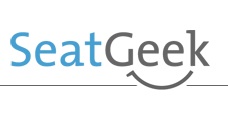 The Opening Day of the 2010 Major League Baseball season is fast approaching, and with the long offseason, players are anxious to get back into the ballpark. But how about fans?

Overall, MLB ticket prices on the secondary ticket market are higher entering the 2010 season. However, not all teams are sharing in the groundswell of interest - cities like Detroit and Miami cannot seem to shake the financial crisis, and continue to see the prolonged effects of their depressed local economies.

For several teams, such as the New York Mets and St Louis Cardinals, the substantial investments they've made in off-season signings seem to be paying off, as ticket prices have risen exponentially. But, current ticket prices for the Los Angeles Angels, who consistently own one of the highest payrolls in baseball, are at the bottom of the league, and extremely low in comparison.

Link to Full Report: http://seatgeek.com/ticketbeat/

SeatGeek's 2010 MLB Opening Day TicketBeat Report includes some of the key findings below:

- Average MLB ticket prices on the secondary market are up 22 percent entering the 2010 season in comparison to the average price of tickets during the second half of the 2009 season. Ticket prices for all MLB teams are selling for an average of $74.97.

- Detroit, Miami, Seattle, and San Diego have been hit hard by the financial crisis, and continue to struggle. Prices have dropped an average of 15 percent for these teams in comparison to the second half of the 2009 season.

- After the acquisition of All-Star Jason Bay, tickets prices to see the Mets are averaging $107.31 for the 2010 season - an increase of more than 102 percent from the second half of the 2009 season.

- Despite making key additions to their team with the signing of Cliff Lee and Chone Figgins, the Seattle Mariners have seen their ticket prices drop 20 percent, and are selling for an average price of $54.35.

- Despite a team payroll of close to $119 million, ticket prices to see the Los Angeles Angels are at a major league low of $35.38, and well below the league average of $74.97.

- With the opening of Target Field in Minneapolis, average ticket prices to see the historically frugal Twins are at $103.99..

About SeatGeek
SeatGeek.com is a free innovative search and forecasting web application that helps users save money on sports and concert tickets. The company aggregates the best available deals on the secondary market and analyzes millions of ticket listings to forecast how ticket prices will move, alerting users on the optimal time to buy. Users of SeatGeek.com could potentially save hundreds of dollars on ticket purchases by using the company's patent-pending forecasting service.

SeatGeek.com also publishes weekly "Top 10" charts for all major sports and concert events.

For additional information or data specific to any MLB, NBA, NFL or NHL team, please contact Mike Schroeder at Mike@LaunchSquad.com.