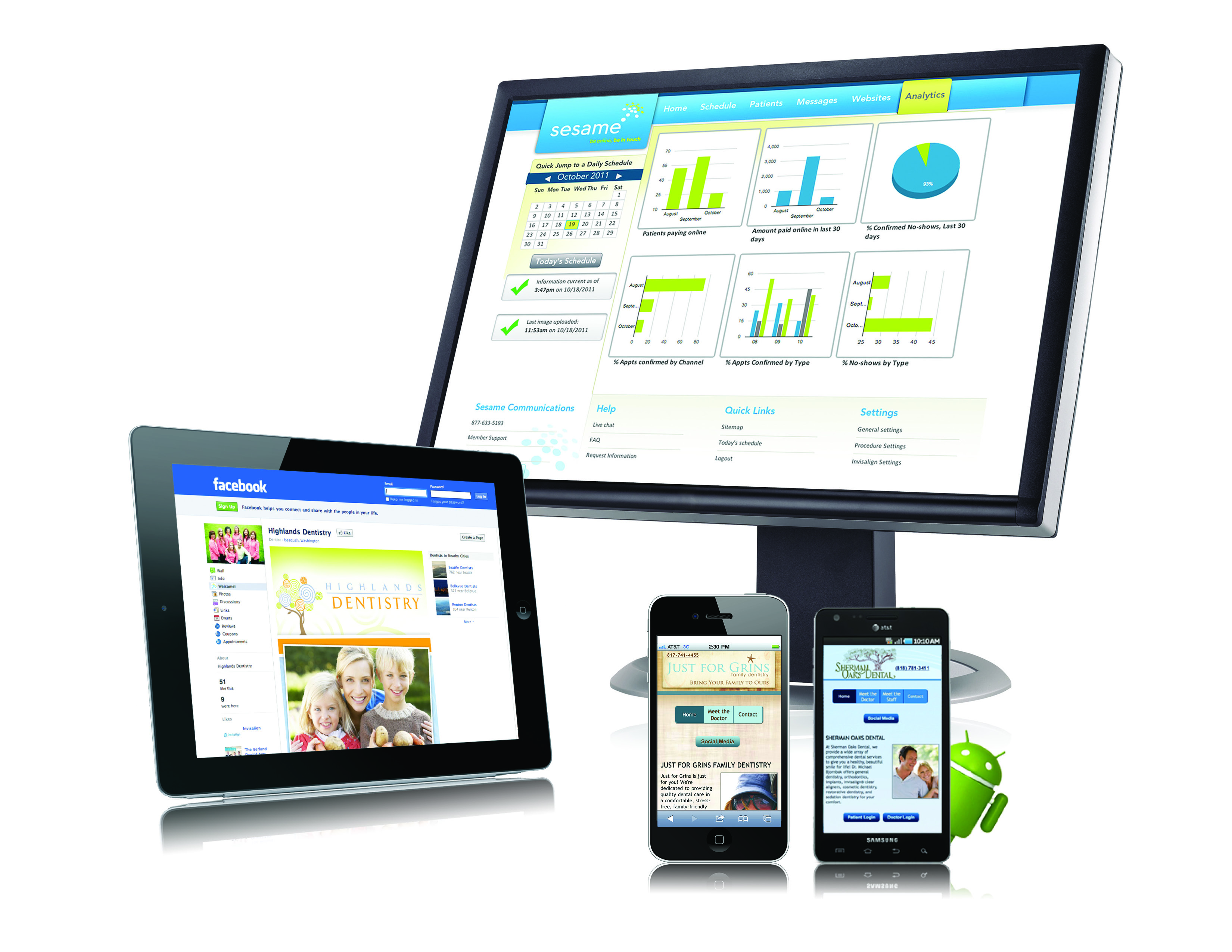 Sesame 24-7™ is a cloud-based complete solution suite of online tools providing the information you need to manage your practice more effectively. The Sesame 24-7 dashboard provides 360 degree visibility of practice operations, online marketing effectiveness and patient satisfaction levels. As the CEO, it's everything you need to manage your practice more effectively and thrive in the digital age.

Sesame 24-7 leverages cloud technology to create a single point of access to practice analytics. From any web browser, you can manage daily practice operations, launch marketing initiatives, monitor campaign effectiveness, assess ROI and analyze key performance indicators .
Search

Get found by prospective patients and keep your practice prominent online with website search engine optimization, pay per click advertising and social media.

Web Design

Market your practice with an effective, research based, Top Patient Appeal Rated™ website and an optimized mobile site so prospective patients will choose you.

Patient Login

Give patients the convenience of on-demand 24-7 access to appointment and account information, online bill payment functionality and treatment images, directly from your practice website.

Reminders

Reduce no shows, strengthen patient commitment and improve administrative effectiveness. Customize communications to patient preferences with email, text or voice automated appointment reminders.

Patient Engagement

Open two-way digital communications with your patient community through outreach (newsletters and targeted emails) and feedback channels (surveys and testimonials).
Understand and measure practice performance with integrated website analytics. Sesame 24-7 offers robust analytics so you can measure activity and practice performance. Simply click on the report and a detailed graphical analysis is generated on the dashboard so you have the data you need to make better decisions.
Sesame 24-7 helps you manage your practice more effectively. Learn how you can retain and grow your patient base by visiting www.sesame24-7.com.