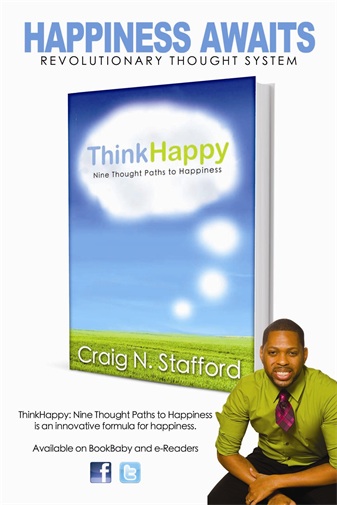 Myths and fairytales come to life in every kid's dream. It is in their imagination where they can become something greater - from reading about and admiring legends to actually becoming legends themselves. This is the case with dreamers, Usain Bolts, Michael Phelps and Gabby Douglas. These incredible athletes dared to step off the podium of fantasy onto a real life, gold medal podium. Their names are forever etched in history and within the hearts of humanity - I guess Mount Olympus is real because these three athletes are definitely gods of their sport. Usain, last name is a sure indication that he is the reincarnation of Zeus, only this time his 'bolt' is two legs and Michael Phelps, is undoubtedly the new Poseidon. As you can see, these Olympians blur the lines between myth and reality with their super - human accomplishments. Could it be myth like dreaming is the key to becoming the world's greatest? Take a look below at the Think Happy Guru's Olympian Model for Success and Happiness:

1. DREAM IT
a. Day/Night Dreams – Before you go to bed think about what inspires you
b. Meditate - Visualize yourself: (1) Performing, (2) Accomplishing and (3) Winning
c. Dream Walking – Focus on and mentally rehearse your goals and aspirations throughout each waking day.
2. DO IT
a. Action – Physically rehearse your goals and aspirations daily
b. Break Down Your Barriers - Go beyond your breaking point
c. No Limits - Set new heights for yourself
3. WIN IT
a. First Thing First – Failure is not taking the first step
b. Go Strong – If you get knocked down, get up and keep going
c. WIN – Turn your experiences of failure and falling into teaching guides on how to stay and win the course.

OLYMPIAN ASSESSMENT
1. What do you focus on the most - your problems or your passion?
2. Do you set limits for yourself or goals to attain?
3. When was the last time you did something that benefited your personal growth?

Craig Stafford is the author of the E-book, "Think Happy: 9 Thought Paths to Happiness," available on amazon.com and the nook.com. The "Think Happy Guru" also offers a Manifesting Happiness Workshop.

To interview Craig Stafford or book him for speaking appearances contact She Got Game Media. (914) 572-3671.