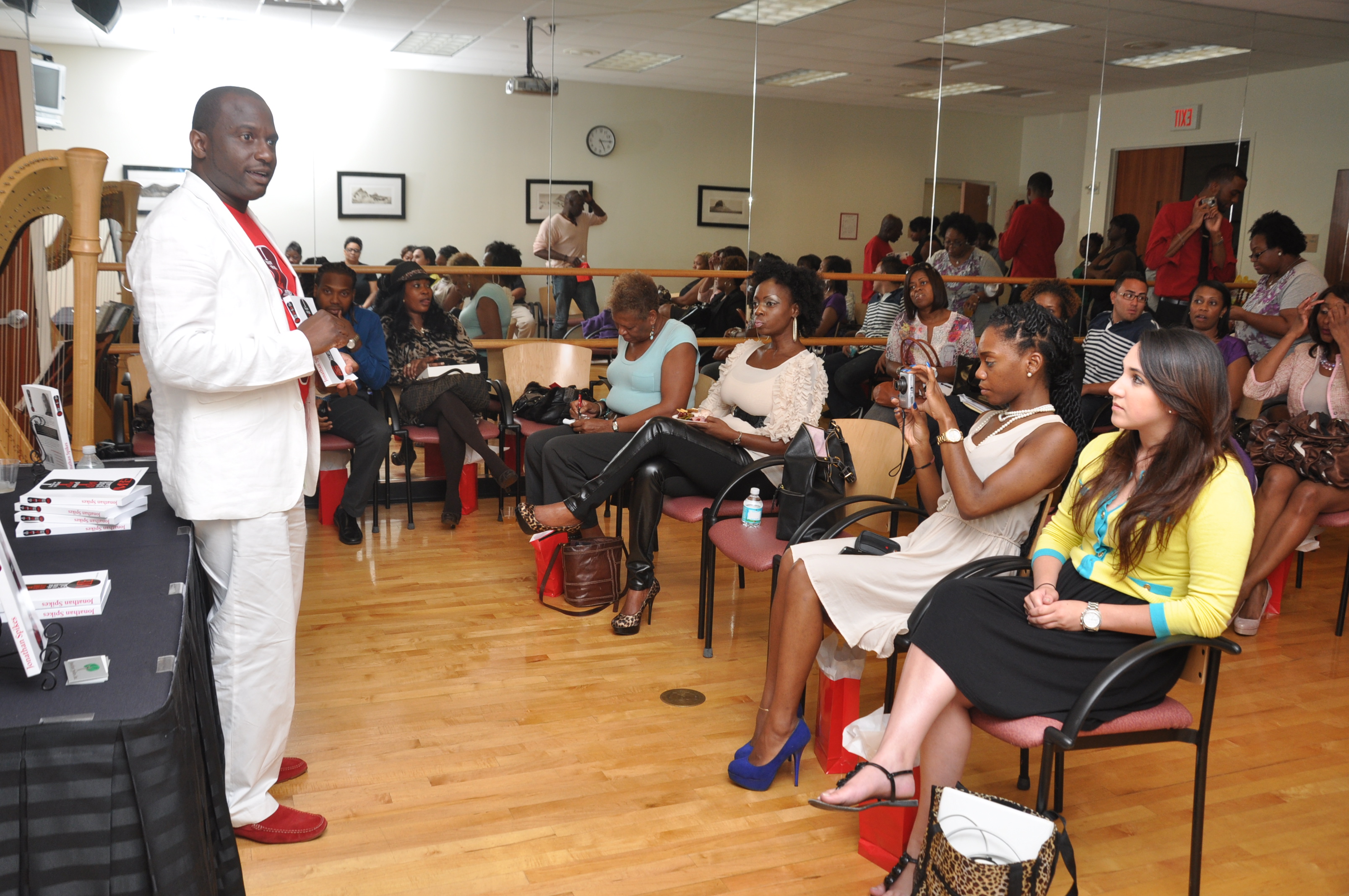 Miami, Florida - May 31, 2012 -- South Florida native son,
Jonathan Spikes
transformed into the fictional character "Damon McBlessed," during a reading of his first novel,
"I Know What I Am And I Am Not What You Call Me,"
at the African American Research Library and Cultural Center in Fort Lauderdale on May 30th. McBlessed is a young man who is constantly at war with himself as he attempts to define who he is, not only to himself, but to God, his family, and his culture. Spikes read movingly about triumphing over obstacles like low self esteem, bullying and abuse.
During a Q/A period after the reading, Spikes shared with the audience that he never intended or had the desire to be an author. "I never set out to write a novel," Spikes said. In 2007, while pursuing an advanced degree in Human Resources Management, one of my professors noticed what he called my "unique writing abilities" in his written case studies and encouraged me to explore creative writing in my spare time. As a result of that encounter, I began to look back over my own life experiences and realized that all of the things that I had been encouraging in others was really the things that brought me to where I am today."
I Know What I Am And I Am Not What You Call Me
, is loosely based on personal events and encounters that Jonathan has experienced. Even in the most difficult situations the author says he discovered that love always abounds. " It took a life's journey and the kindness of others to help make that love manifest itself in ways that were often times unfamiliar or foreign," said Spikes.
The title
"I Know What I Am And I Am Not What You Call Me,"
is inspired by his son Jamari who was playing with his playmates when they got into a name calling match. Jamari told his playmate "I Know What I Am and I Am Not THAT! What You Call Me." What powerful words from the mouth of babes!
Spikes who has two children of his own, mentors at-risk youth and conducts an anti bullying workshop in conjunction with the Miami Dade Schools called Let's Talk It Out. On June 13, the author will team up with the City of Miami Gardens and other organizations to present
Reflections of Success
, an educational and business development workshop.
I Know What I Am And I Am Not What You Call Me
is available for purchase on
JonathanSpikes.com
and in E-book format on
Amazon.com
. Proceeds from the book will support the youth projects of the Jonathan Spikes Foundation.