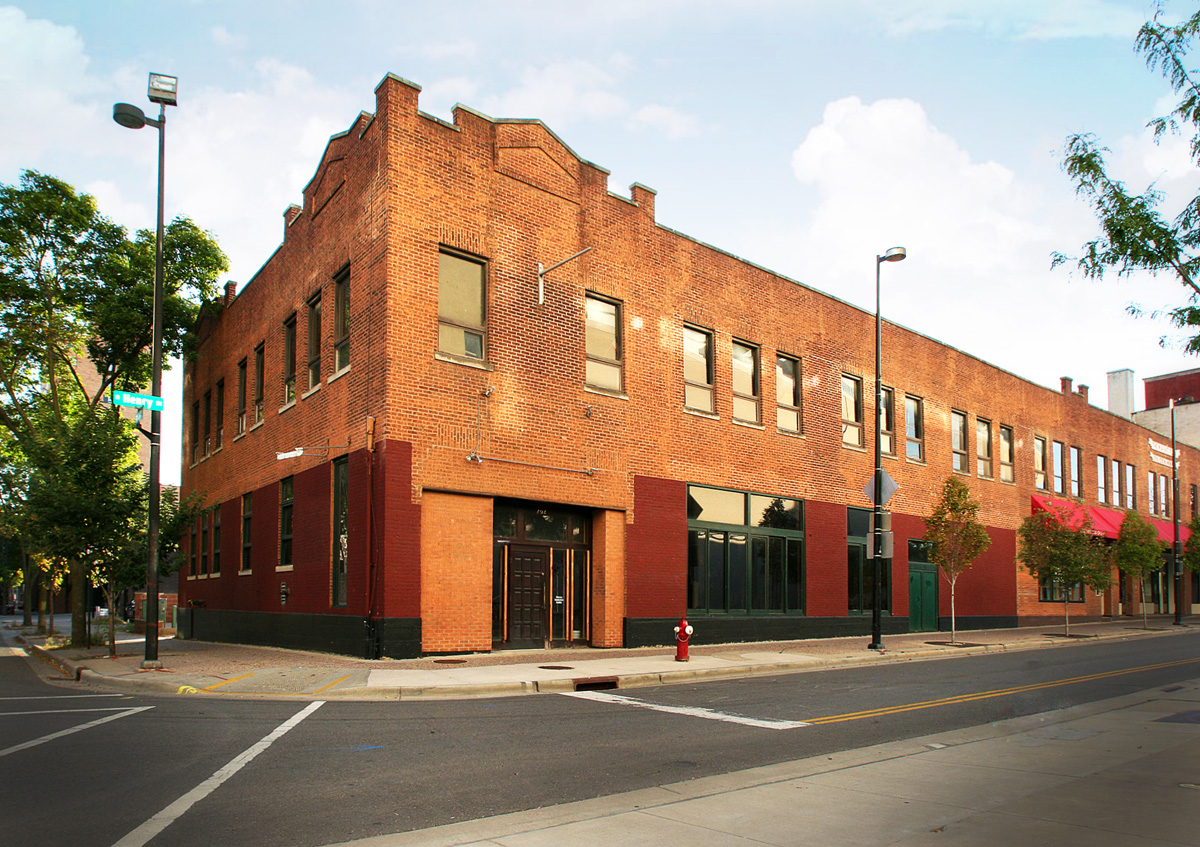 MADISON, WI? Nine years after being launched in the living rooms, basements and spare bedrooms of its founders, Shine today announced the acquisition of a building located at 202 N. Henry Street (the previous White Horse Inn) for its new corporate headquarters.
"It's a proud moment for us," said co-founder and account director Curt Hanke. "Nine years ago, we were three guys who took a chance and started a business. Today, we have over $30 million in annual capitalized billings, thirty full-time employees, and a roster of amazing clients from coast-to-coast. And now, we have the ability to create a new space to call our very own - located right in the heart of downtown Madison."
Historical records show that in the late 1800's and early 1900's, the property was used as a livery and boarding house. The building itself was constructed in 1916 for Ritter Automobile, which remained there until 1941. In 1942, the building was purchased by Montgomery Ward, the sole owner and tenant until 1979, when Ralph and Danute Reisner purchased the building and leased it to the White Horse Inn restaurant for almost three decades.
"Over the past few years we've declined numerous offers for the building," said Ralph Reiser. "It's always been our intent to have the building occupied by someone whose activities would complement not only to the performing arts center neighborhood, but also the downtown Madison area as a whole. We are thrilled to be able to sell the property to Shine as they are, in our minds, the ideal occupant - the perfect mix of art and business."
With clients ranging from Harley-Davidson Motor Co. and Jones Soda to Wisconsin Cheese and Winston Fly Rods, the agency is set on creating an office space as inspiring as the work it creates on behalf of its clients. "Our current space in the Delta Storage building has served us well - it has truly been a cornerstone of our culture and creativity," said Mike Kriefski, co-founder and creative director. "This new building, however, represents the opportunity to not only expand our business, but to further our unique culture and work style - and, to do so in the heart of the city we are all proud to be a part of."
Shine expects to complete renovation by next spring, moving its staff into the new agency headquarters just in time for their ten-year anniversary in August 2011. Shine on.
About Shine Advertising Co., LLC
Shine is a $30 million advertising, design, and interactive agency located in Madison, Wisconsin. The privately held company's client roster includes national consumer brands such as Harley-Davidson, Carver Yachts, Jones Soda, Glanbia Nutritionals, Wisconsin Cheese, and Winston Fly Rods, and local brands such as Veridian Homes, UW Health and Unity Health Insurance. Shine is creatively driven, results focused and dedicated to building passion between people and brands. Learn more at
www.shinenorth.com.
###