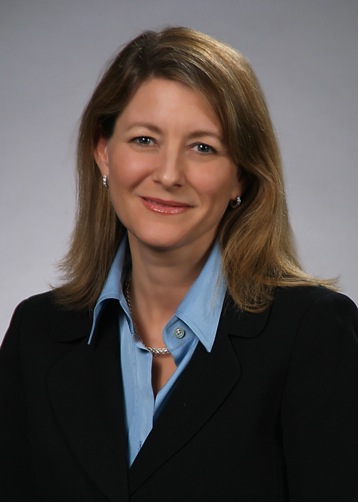 One of the most well-respected organizations in the hospitality industry, the Hospitality Sales and Marketing Association International (HSMAI), has elected a new Ohio Chapter President, Amber Fox, National Director of Hospitality Sales for Signature Worldwide. A longtime HSMAI member, Fox brings over twenty years of hospitality sales and marketing experience to this position.

"The hospitality industry is beginning to see a resurgence in Ohio and around the country," said Fox. "I am committed to helping HSMAI members grow business for hotels and their partners by fueling sales, inspiring marketing, and optimizing revenue."

Fox's responsibilities for HSMAI Ohio include supporting the Association and its policies internally and externally as well as ensuring success through its powerful offerings and board leadership. Fox will be responsible for leading meetings and guiding the board to manage the Chapter, supporting hospitality professionals throughout the state with education and industry resources.

In her position at Signature Worldwide, Amber Fox is responsible for developing and maintaining relationships with hospitality organizations throughout the United States. Fox has held positions at hotel brand, management company and property levels. She has also worked as a Director of Sales and Marketing, Sales and Marketing Project Manager, Regional Marketing Manager, and Sales Manager in companies such as Accor, Impac Hotel Group, Sheraton, Westin and Intercontinental.

Fox holds a bachelor's degree in Communication Arts with an emphasis in Public Relations from Georgia Southern University. She is a frequent speaker and writer for many hospitality organizations and associations.

###

About Signature Worldwide | Signature Worldwide is the leading provider of training and business solutions to service-based organizations, creating tailored employee training and marketing programs that directly impact the bottom line. Established in 1986 and headquartered in Dublin, Ohio, Signature Worldwide operates throughout North America and has licensees in four other continents; Africa, Asia, Europe and South America. For more information, visit www.signatureworldwide.com or connect with Signature Worldwide via Twitter @signatureworld or on Facebook at http://www.facebook.com/signatureworldwide.

About HSMAI | The Hospitality Sales and Marketing Association International (HSMAI) is committed to growing business for hotels and their partners, and is the industry's leading advocate for intelligent, sustainable hotel revenue growth. The association provides hotel professionals & their partners with tools, insights, and expertise to fuel sales, inspire marketing, and optimize revenue through programs such as HSMAI's Affordable Meetings, Adrian Awards, and Revenue Management Strategy Conference. HSMAI is an individual membership organization comprising more than 7,000 members worldwide, with 40 chapters in the Americas Region. Connect with HSMAI at www.hsmai.org, www.facebook.com/hsmai, www.twitter.com/hsmai and www.youtube.com/hsmai1.