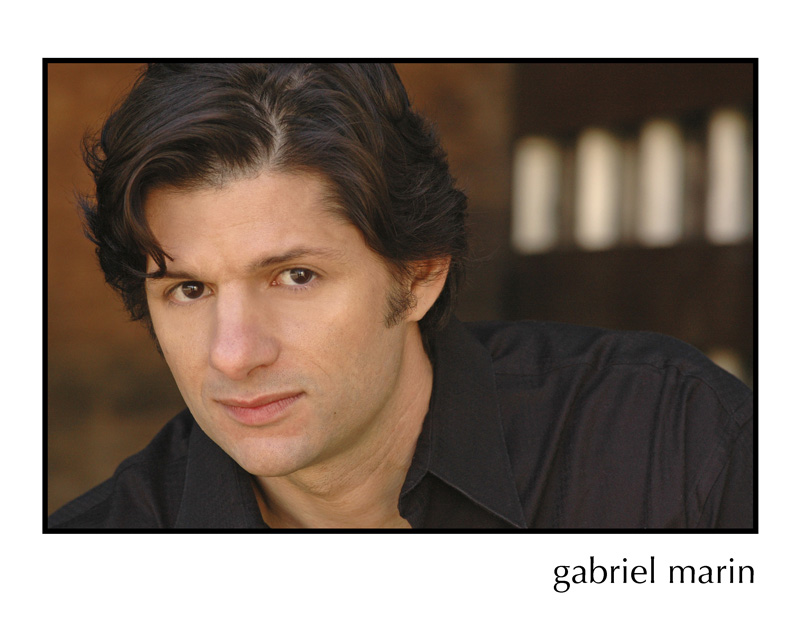 For info and interviews, contact:
Daniel Garza/PRx
cell: 408.348-3458
daniel@prxinc.com
SAN JOSE, Calif., April 30, 2012 -- An award-winning cast and crew, well-known to Bay Area theatre audiences, brings to life an acclaimed comedy by Pulitzer Prize nominee Theresa Rebeck. The Understudy is the story of a Hollywood action star who tries to prove himself in a serious Broadway play by Kafka, and he comes up against a new understudy with a chip on his shoulder and a tangled romantic past.
Pulitzer Prize nominee Theresa Rebeck, one of the most-produced female playwrights in America and the creator of the NBC show Smash, returns to San Jose Rep with her latest off-Broadway hit, The Understudy. San Jose Rep's production is directed by Amy Glazer, a San Jose State University theatre and film professor, who also directed the film Seducing Charlie Barker which was written by Theresa Rebeck. The cast includes Gabriel Marin (Harry), Craig Marker (Jake), and Jessica Wortham (Roxanne). Marin and Marker perform widely in Northern California and are familiar to San Jose Rep audiences having most recently appeared together in the world premiere of Love in American Times. Wortham was last seen at San Jose Rep in her SFBATCC-winning performance in Black Pearl Sings! last season.
San Jose Rep's production of The Understudy is scheduled to run from May 10 through June 3. Press Opening Night is May 16, 2012, at 7:30 pm.
CAST
Gabriel Marin (HARRY) is delighted to return to San Jose Rep where he was previously seen in Love in American Times (Hector). Recent credits include Rumors (Glenn) and Arms and the Man (Sergius) at Center REPertory Company, Bellwether (Alan) at Marin Theatre Company, Wirehead (Destry) at SF Playhouse, Collapse (David) at Aurora Theatre Company, and Superior Donuts (Luther) at TheatreWorks. Locally, Mr. Marin has also appeared at American Conservatory Theater, Bay Area Playwrights Foundation, Black Box Theatre, Central Works, Magic Theatre, PlayGround, San Francisco Fringe Festival, The Jewish Theatre, Thick Description, Word for Word, and Z Space. Mr. Marin was named Best Actor by the East Bay Express in their "Best of The East Bay 2010" and as co-MVP for 2011 by Sam Hurwitt (theidiolect.com). On television, Mr. Marin has performed on NBC, CBS, PBS and the BBC.

Craig Marker (JAKE) returns to San Jose Rep where he has performed in Love in American Times, The Intelligent Design of Jenny Chow, Iphigenia at Aulis, The Foreigner, and As You Like It. Regionally, Mr. Marker has performed for Portland Center Stage, La Jolla Playhouse, Berkeley Repertory Theatre, American Conservatory Theatre, The San Francisco Shakespeare Festival, Aurora Theatre Company, California Shakespeare Theater, TheatreWorks, and Center REPertory Company. His Bay Area credits include critically acclaimed productions of Equivocation, 9 Circles, and Seagull at Marin Theatre Company; Wirehead, The Story, and First Person Shooter at The SF Playhouse; and Macbeth at Shotgun Players. Mr. Marker's television and film credits include Trauma; Bye-Bye, Bin Laden; Generic Thriller; and Night of Henna, and his voice work includes several characters in the video game Brutal Legend starring Jack Black.

Jessica Wortham (ROXANNE) is thrilled to be returning to San Jose Rep after her San Francisco Bay Area Theatre Critics Circle Award-winning performance in Black Pearl Sings!. Other Bay Area work includes Upright Grand for Theatreworks' New Works Festival. Regionally, she has appeared in Black Pearl Sings! and Boston Marriage for Capital Repertory Theater; Black Pearl Sings! for Virginia Stage Company; Crime and Punishment, Twelfth Night, A Christmas Story, and Humana Festival premieres of The Ruby Sunrise, and No. 11 (Blue and White) for Actors Theatre of Louisville; and The Ruby Sunrise and Merry Wives of Windsor for Trinity Repertory Company. New York credits include Green Girl at the Public Theater and Bone Portraits at Soho Rep's Walkerspace. Her international work includes Cat on a Hot Tin Roof for English Theatre Frankfurt and Crimes of the Heart for Vienna's English Theatre. Ms. Wortham holds an MFA from Brown University.

Theresa Rebeck (PLAYWRIGHT) is a widely produced playwright both in the United States and abroad. Past New York productions of her work include Mauritius at the Biltmore; The Scene, The Water's Edge, Loose Knit, The Family of Mann, and Spike Heels at Second Stage; Bad Dates, The Butterfly Collection, and Our House at Playwrights Horizons; View of the Dome at New York Theatre Workshop; and The Understudy at the Roundabout Theatre Company. Omnium Gatherum (co-written, finalist for the Pulitzer Prize in 2003) was featured at the Humana Festival, and had a commercial run at the Variety Arts Theatre. She has won the National Theatre Conference Award, The William Inge New Voices Playwriting Award, an IRNE Award for Best New Play, and the Elliot Norton Award for various works. She has published two novels and has taught writing at Brandeis and Columbia universities.
Amy Glazer (DIRECTOR) most recently directed Becky Shaw, Tigers Be Still, Harper Regan, Animals Out of Paper, Shining City, and The Scene at SF Playhouse where she is the Associate Artistic Director. Over the years, Amy has directed for TheatreWorks, Magic Theatre, Marin Theatre Company, Eureka Theatre, San Jose Stage Company, Traveling Jewish Theatre, and the Assembly Theatre at the Edinburgh Fringe Festival in Scotland. Also a filmmaker, Amy has directed the short Ball Lightning, and feature films Drifting Elegant by Steven Belber and Seducing Charlie Barker also by Theresa Rebeck–available on VOD, DVD, Netflix, ITunes and Amazon. All three films were developed from plays Glazer first directed. A theatre and film professor at San Jose State University, Amy is thrilled to be directing at San Jose Rep and working alongside so many SJSU Theatre Arts Interns.
Annie Smart (SCENIC DESIGNER) returns to San Jose Rep where she designed A Long Day's Journey into Night, The Weir, and costumes for Double Indemnity. In New York, she designed several shows for The Public Theatre and the Broadway production of In the Next Room (or The Vibrator Play). Recent local shows include Man and Superman, An Ideal Husband, Private Lives, Pastures of Heaven and Candida for California Shakespeare Theater; Auctioning the Ainsleys for TheatreWorks; and Big Love, Suddenly Last Summer, Passing Strange, To The Lighthouse, Heartbreak House, Yellowjackets, In the Next Room (or The Vibrator Play), Tiny Kushner, Taking Over, and Three Sisters for Berkeley Repertory Theatre. Originally from London, Ms. Smart designed the premieres of Caryl Churchill's Fen, Ice Cream and Hot Fudge, A Mouthful of Birds, and The Skriker amongst other shows for the Royal Court, Joint Stock Group, and the National Theatre. Ms. Smart teaches costume and set design at the University of California, Berkeley.
Fumiko Bielefeldt (COSTUME DESIGNER) is delighted to join the San Jose Rep production team for The Understudy. Ms. Bielefeldt's recent credits includeOthello, the Moor of Venice; Bellwether (world premiere); and Edward Albee's Tiny Alice for Marin Theatre Company, and The Secret Garden, Snow Falling on Cedars,and The Light in the Piazza for TheatreWorks. Ms. Bielefeldt's designs have appeared at Aurora Theatre Company, Magic Theatre, American Conservatory Theater, California Shakespeare Theatre, Berkeley Repertory Theatre, Theatre of Yugen, Cincinnati Playhouse in the Park, The Repertory Theatre of St. Louis, and The Kansas City Repertory Theatre. In Japan, she designed for Tokyo Theatre of Children and Tokyo Shitamachi Festival. Ms. Bielefeldt has received many awards, including the Barbara Bladen Porter Special Award, Bay Area Theater Critics Circle, Dean Goodman Choice, Back Stage West Garland, and Drama-Logue awards.
Daniel Meeker (LIGHTING DESIGNER) returns to San Jose Rep, having previously designed lighting for The Last Romance, Black Pearl Sings!, and As You Like It. He has designed lighting and/or scenery for over 150 shows, both off-Broadway and regionally. Companies with whom Mr. Meeker has collaborated include Portland Center Stage, Portland Playhouse, Profile Theatre Project, Portland Actors Conservatory, Geva Theatre, Merrimack Repertory Theatre, New Repertory Theatre, Actors Express, Yale Repertory Theatre, Cape Playhouse, Hangar Theatre, Shakespeare & Company, Ordway Theatre, Irish Arts Center, Nai-Ni Chen Dance Company, and White Wave Dance. Mr. Meeker was a member of the design faculty at Ithaca College from 2000-2005, is a graduate of Ithaca College and the Yale School of Drama, and is a member of United Scenic Artists. More at www.danielmeeker.com
Steve Schoenbeck (SOUND DESIGNER) is happy to be designing at San Jose Rep where his sound designs include (but are not limited to) Spring Awakening, The Dresser, Secret Order, Groundswell, The Foreigner, The Immigrant, Enchanted April,and Humpty Dumpty. Mr. Schoenbeck's sound designs have also been heard in productions at TheatreWorks, American Conservatory Theater, SF Playhouse, Marin Theatre Company, San Jose Stage Company, Culture Clash, and Edinburgh's Assembly Theatre, amongst others. He's also designed sound for short films, animation, and mixed numerous musicals. Currently, Mr. Schoenbeck is the "Resident Sound Guy" at San Jose Rep.
Regularly priced tickets for The Understudy range from $29 to $74 with student tickets priced from from $10 to $37. Seniors and teachers receive $6 off the ticket price.
Approx. Performance Run Time: 90 minutes with no intermission.
About San Jose Rep:
San Jose Rep is the premier non-profit, professional theatre company in the South Bay, presenting six to seven main stage productions each year. Now in its 31st year as a major contributor to the South Bay's cultural community, San Jose Rep's mission is to engage, entertain and inspire people. San Jose Rep produces innovative theatrical performances that offer fresh perspectives into the human condition, educational programs that promote life-long learning, and outreach initiatives that benefit our diverse community. For more information, visit www.SJRep.com.
###