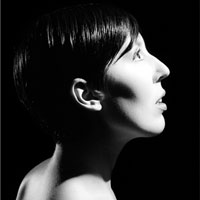 SAN JOSE, Calif., (May 9, 2012) - The San Jose Rep teams up with dozens of up-and-coming artists to create SJREAL (San Jose Rep's Emerging Artist Lab). San Jose Rep scoured the region for talented, emerging artists, and they have been brought together to present workshop performances of innovation and risk, which will be performed in the San Jose Rep's Curtain Call Patron Lounge. SJREAL's Friday night pieces reaches across a wide variety of themes and diverse presentation methods, and are guaranteed to turn heads and challenge assumptions. Performances will take place after Friday evening showings of The Understudy, which is on San Jose Rep's main stage this May and June.

Performances will be Fridays, 10 p.m. to 11 p.m. from May 11 to June 1 after performances of The Understudy. Tickets are pay-what-you-will at the door, cash only. Patrons attending the main stage performance that night may attend without additional purchase.

The program was born out of a desire to diversify and experiment in the arts. San Jose Rep and two other Bay Area companies have been chosen by EMC Arts to join their New Pathways for the Arts program. Board members, staff, residents, and consultants from EMC Arts came together to delve into the state of the arts in the valley and what can be done to make it thrive. All three of these companies came up with test programs, and San Jose Rep's test became SJREAL; a growing connection between budding, Bay Area theatre artists and the San Jose Rep. The other two companies involved in New Pathways for the Arts are City Lights Theater Company and Children's Discovery Museum.

San Jose Rep is committed to art that reflects the diverse backgrounds of the South Bay's residents. By teaming up with local, emerging artists, San Jose Rep is pleased to present their efforts to capture the spirit of Silicon Valley. The goal of SJREAL is to challenge community expectations by taking artistic risks.

The first phase of the SJREAL program will be to present six plays written and directed by local playwrights and directors. The workshop-style performances will take place after Friday night showings of The Understudy, in the Patron Lounge.

Performances will run from 10 p.m. until about 11 p.m. The doors to the Curtain Call Patron Lounge will be open to the public at 9:30 p.m. There are no advance tickets available, so patrons are invited to pay-what-you-will with cash at the door. At the conclusion of The Understudy performance on SJREAL nights, main-stage patrons will be invited to exchange their ticket stub for admission to the SJREAL performances in the Patron Lounge. Seating is Limited.

May 11, 2012 at 10-11 pm

Charlie: An Adventure
story by Cj Hayes
adapted for the stage and directed by Gina Marie Hayes

Charlie: An Adventure is based on a semi-autobiographical short story by Cj Hayes. In the vein of "The Phantom Tollbooth" or "Little Nemo: Adventures in Slumberland," Charlie is the tale of a boy whose eldest brother has died in a motorcycle accident: Charlie is sleeping in his bed when he is suddenly awoken by George, a talking kitten, who leads him on an excursion inside Charlie's own mind; he must then outsmart a number of foes before confronting God – who is not at all what he expected. Featuring projections and puppetry, Charlie is an adventure not to be missed!

Performance Run Time: 36 minutes

May 18, 2012 at 10-11 pm

Star Gazing
by Heather Robinson
directed by Ana-Catrina Buchser

A boy and a girl grow up together, and look at the stars and make big dreams together. And maybe they fall in love. Or not.

Performance Run Time: 7 minutes

An Understudy Play
by Scott Munson
directed by Ana-Catrina Buchser

Dan and Linda, two disgruntled theatre goers, have just experienced San Jose Rep's performance of "The Understudy." As they discuss their interpretations of what they've just seen, differences emerge, secrets are revealed, and marital tensions heighten. Oh, why, oh, why, didn't they just stay home and watch Sports Center on ESPN?

Performance Run Time: 20 minutes

May 25, 2012 at 10-11 pm

The Cruel Continuous Cycle of Male/Female Relationships in Six Scenes
by Jeffrey Lo
directed by Cara Phipps

Friends, Sex, Delicious.

Performance Run Time: 45 minutes

June 1, 2012 at 10-11 pm

Query
by Bennet Fisher
directed by Lauren Doyle

In Query, a young woman goes to the Department of People Who Help Other People With Their Personal Problems to discuss a troubling issue with a civil servant. What transpires is an alternatively comic and menacing conversation about art, living comfortably, and banjos.

Performance Run Time: 15-20 minutes

Promises Kept
By Lauren Doyle
directed by Emily Brouwer and Liz Marsden

After years of unconditional commitment, a man prepares to leave his terminally ill wife to start a new life with his young mistress, who is about to have his child.

Performance Run Time: 7-10 minutes

About San Jose Rep:
San Jose Rep is the premier non-profit, professional theatre company in the South Bay, presenting six to seven main stage productions each year. Now in its 31st year as a major contributor to the South Bay's cultural community, San Jose Rep's mission is to engage, entertain and inspire people. San Jose Rep produces innovative theatrical performances that offer fresh perspectives into the human condition, educational programs that promote life-long learning, and outreach initiatives that benefit our diverse community. For more information, visit www.SJRep.com.