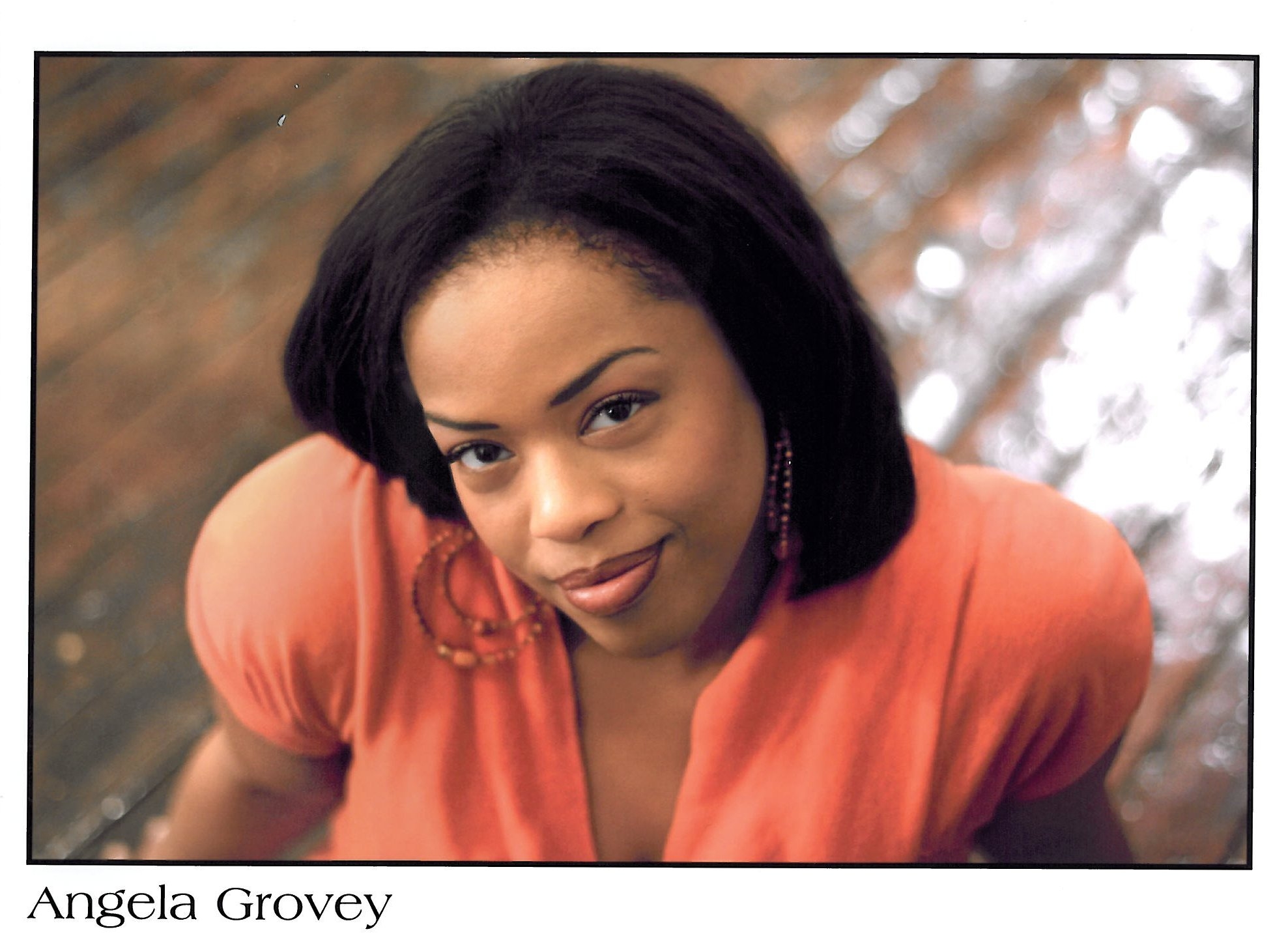 SAN JOSE, CA. (February 18, 2010) - The irresistible, finger-snappin' and toe-tappin' Tonyr Award-winning musical revue, Ain't Misbehavin', a celebration of the music of Thomas "Fats" Waller, shimmies onto San Jose Repertory Theatre's stage March 13. The joint will be jumpin' with an ensemble of energetic and electric performances, featuring the hottest jazz band in town guaranteed to bring down the house with a musical parade of 30 great hits! Aint' Misbehavin' is directed by Kent Gash and is based on an idea by Murray Horwitz and Richard Maltby, Jr. The party starts on March 13 and continues until April 18. Pay What You Will Tuesday performance is on Tuesday, March 16. Press Opening Night is on March 19 at 8:00pm. Tickets are available at the San Jose Rep Box Office at 101 Paseo de San Antonio or can be purchased online at www.SJRep.com or by calling 408.367.7255. Ain't Misbehavin' is a co-production with Arizona Theatre Company and The Cleveland Play House.

"I'm so pleased to be starting our spring season at The Rep with the energetic, incredibly tuneful and powerful experience that is Ain't Misbehavin' - a celebration of "Fats" Waller's music and his times," said Artistic Director Rick Lombardo. "I first saw Kent Gash direct this show at Trinity Rep back East a few years ago, and I loved his take on the world of the show, and on the characters in the music. And being a musician myself, I can't wait to hear that seven piece band wail on our stage to "Fats'" great tunes. It's going to be a real house party at San Jose Rep in March!"

The Tucson Weekly exclaims, "Fats Fantastic! Ain't Misbehavin' musical revue is oh so fine." The Arizona Republic continues the rave calling this production, ". turbo-charged . gorgeous . outstanding." Five phenomenal artists and a sizzling jazz band take you through the pain and triumphs of the African-American experience during the Harlem Renaissance of the 1920s and 30s. It was the Golden Age of Jazz when places like the Cotton Club and Savoy Ballroom offered snappy swing music, snazzy jazz and the stride piano and infused the energy of the nation. Life and love are song and dance in this sexy, funny, jazzy musical featuring the seminal "Fats" Waller tunes: "Honeysuckle Rose," "Ain't Misbehavin'," "Black & Blue," "The Joint is Jumpin'" and "I've Got a Feeling I'm Falling."

Ain't Misbehavin' is directed by Kent Gash. Off-Broadway, he has directed Langston in Harlem, the New York City premiere of Miss Ever's Boys, Call the Children Home, a concert presentation of Duke Ellington's Beggar's Holiday and Home. He is the former Associate Artistic Director of Alliance Theatre, where he directed and choreographed 26 Miles (World Premiere); Radio Golf; Sophisticated Ladies; King Hedley II; Shakespeare's R&J and Pacific Overtures, among others. Regional theatres where he has directed include The Cleveland Play House, Denver Center Theatre Company, McCarter Theatre Center, Sundance Theatre Lab, Shakespeare Santa Cruz, Geffen Playhouse, Trinity Repertory Company, Hartford Stage, North Shore Music Theatre, Maltz Jupiter Theatre, Intiman Theatre and the Kennedy Center. Mr. Gash was the Associate Artistic Director of the Alabama Shakespeare Festival from 1999 to 2001.

The cast of Ain't Misbehavin' includes Rebecca E. Covington, Angela Grovey, Christopher L. Morgan, Ken Robinson and Aurelia Williams. Covington's stage credits include Mamma Mia!; Little Shop of Horrors; Ain't Misbehavin'; Aida; Ragtime; Hair; Smokey Joe's Café; 42nd Street; Crazy for You and the national tour of Thoroughly Modern Millie. In New York, Grovey has appeared in The Wiz for New York City Center's "Encores!" and in Wig Out at Vineyard Theatre. Regional appearances include Little Shop of Horrors, The Buddy Holly Story, Spunk, World Goes Round, Thoroughly Modern Millie and Ain't Misbehavin'. On television, she has been seen in "30 Rock" and "The Unusuals." Morgan was a featured dancer on Broadway in Kiss Me, Kate and in Purlie for New York City Center's "Encores!" On the West Coast, he appeared at the Hollywood Bowl in the most recent production of Guys and Dolls. Off-Broadway, he has been seen as Eddie in 70 Girls, 70; Clarence in Little Ham and in From My Hometown. He has appeared in the national tours of Smokey Joe's Café, Carousel, Dreamgirls and Victor/Victoria. On television, Mr. Morgan was the host for BET's coverage of The Barbados Jazz Festival and The Tranquility Jazz Festival. A native of Oakland, Ca., Robinson has appeared in the new musical revue Soul of Rodgers; Five Guys Named Moe; Being Alive; tick, tick . BOOM!; Jelly's Last Jam; A Christmas Carol and Ain't Misbehavin'. Mr. Robinson graduated with his MFA in Acting from the Yale School of Drama. Williams performed in the First National Tour of All Shook Up. Off-Broadway, she has been seen in Sacred Ellington, presented at Carnegie Hall, as well as in If You Give a Mouse a Cookie; Menopause, the Musical; They Wrote That and The Pirates of Penzance. Her regional credits include the roles of Effie in Dreamgirls, Radio in Caroline or Change, Asaka in Once on this Island, Armelia in Ain't Misbehavin' and Sarah's Friend in Ragtime. Ms. Williams has appeared in television and film in "The Sopranos" and "Da Ali G Show."

The Musical Staging/Choreographer for Ain't Misbehavin' is Byron Easle. He most recently choreographed Mahalia at The Cleveland Play House and Langston in Harlem, showcased at The Public Theater. He was awarded the 2008 Suzi Bass Award for excellence in choreography for the Alliance Theatre's production of Sophisticated Ladies. His work has been seen at CENTERSTAGE, Goodman Theatre, Pasadena Playhouse, Denver Center Theatre Company, New York City Center "Encores!," North Shore Music Theatre, Hartford Stage and Trinity Repertory Company, among others. Darryl G. Ivey is this production's Musical Director/Conductor. He also worked as the Assistant Musical Director for the Broadway debut of Five Guys Named Moe and as the Keyboardist for the Tonyr Award-winning Broadway musical Bring In Da Noise, Bring In Da Funk. He conducted the 1987 Australian tour of Ain't Misbehavin' and has worked on several US, Hong Kong, Thailand and Singapore tours of the show. Most recently, Mr. Ivey was the Assistant Conductor and Keyboardist for the First National Tour of The Color Purple.

The creative team for Ain't Misbehavin' also includes Emily Beck (Scenic Designer) who has designed over 50 productions at more than 20 theatres in at least 15 states. Some of her favorites include Jelly's Last Jam, Sophisticated Ladies, Gypsy, The Mikado, Ain't Misbehavin', Five Guys Named Moe, Twelfth Night, Private Lives and Crowns. She has worked on movies such as "School of Rock," "Invincible," "The Departed," "Revolutionary Road," "Spiderman 3" and "The Taking of Pelham 1 2 3." Her television work includes "The Sopranos," "Six Degrees," "New Amsterdam" and "Life on Mars." Austin K. Sanderson (Costume Designer) has designed costumes for Denver Center Theatre Company, Alliance Theatre, Cincinnati Playhouse in the Park, Big Apple Circus, Ballet Hispanico, Shakespeare Santa Cruz, The Old Globe, Alabama Shakespeare Festival, Manhattan School of Music, Primary Stages, and many other companies. William H. Grant, III (Lighting Designer) designed lighting for the African American production of Cat On A Hot Tin Roof on Broadway, directed by Debbie Allen. He has designed for Alliance Theatre, North Shore Music Theatre, The Cleveland Play House, Alabama Shakespeare Festival and the Kennedy Center for the Performing Arts. Mr. Grant has also designed for the Alvin Ailey American Dance Theater, American Ballet Theatre, and was Resident Lighting Designer for The Philadelphia Dance Company (Philadanco) for 28 years. lark hackshaw (sic) is the Associate Director and Laxmi Kumaran is the Production Stage Manager.

Ain't Misbehavin' is sponsored by McManis Faulkner, Hawgs Seafood Bar and is supported, in part, by a Cultural Affairs grant from the City of San Jose.

# # #



About the Rep:
San Jose Rep is the premier non-profit, professional theatre company in the South Bay, presenting six main stage productions each year. As a major contributor to South Bay's cultural community for 29 years, the Rep's mission is to engage, entertain and inspire people. The Rep produces innovative theatrical performances that offer fresh perspectives into the human condition, educational programs that promote life-long learning, and outreach initiatives that benefit our diverse community. For more information, visit www.SJRep.com

Arizona Theatre Company, the State Theatre of Arizona, is the leading professional theatre in Arizona and the only resident company in the United States with a two-city operation. Now in its 43rd season, nearly 150,000 people a year attend its performances at the historic Temple of Music and Art in Tucson and the state-of-the-art Herberger Theater Center in downtown Phoenix. Each season reflects the rich variety of world drama-from classics to contemporary plays, from musicals to new works-along with a wide array of outreach programs, educational opportunities, access initiatives and new play programs.

Founded in 1915, The Cleveland Play House is the first permanently established professional theatre in the United States. More than 12 million people have attended over 1,300 productions at The Play House - including more than 130 American and/or World Premieres. Today, under the leadership of Artistic Director Michael Bloom and Managing Director Kevin Moore, The Cleveland Play House is an artist-driven theatre that serves the Greater Cleveland community by holding true to its mission: To produce plays of the highest professional standards that inspire, stimulate, and entertain our diverse audiences, to conduct training and educational programs that enhance the quality of life for those we serve and help to insure the future of theatre.