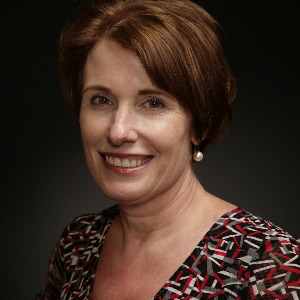 BUFFALO, NY – SKM Group today announced that Susan Meany, President of SKM Group, was presented with the prestigious David I. Levy Communicator of the Year Award for outstanding achievement and service in the communications industry. Meany accepted the award at this year's ADDY Awards competition held March 16 at the Pierce-Arrow Museum.
Hosted by the Advertising Club of Buffalo, the ADDYs recognize exceptional advertising created in the Western New York area. The David I. Levy Communicator of the Year Award acknowledges a leader in the advertising community with a distinguished record of achievement over an extended period of time, which includes contributions to their company, industry and the community.
Meany is only the second woman to win the award and the first woman honored as the owner and president of an advertising agency. Over the past twenty-six years, Sue has transformed a direct mail-based firm into SKM Group, one of the leading full-service advertising agencies in Western New York.
"I am honored to be chosen to receive the David I. Levy Communicator of the Year Award," says Meany. "This award is especially meaningful to me given that SKM Group is celebrating its 25th anniversary year. I owe so much and am very grateful to the many employees who have worked at the agency over the years."
In a challenging economy, 2011 marked the most successful year in SKM's history, with leading local clients that include TOPS Friendly Markets, Kaleida Health, ElderWood Senior Care, Holiday Valley and New York State Energy Research and Development Authority (NYSERDA).
With roughly seventy-five percent of SKM's business originating outside Western New York, Meany has also brought a great deal of business into our region, with clients including SunTrust Banks, Astoria Federal Savings, The Hartford Insurance Company, Gerber Life, Liberty Mutual and Identifix. To better serve their broad list of national clients, SKM Group also has an office located in Naples, FL where Meany is a part-time resident.
Beyond helping local and national clients build their businesses, Sue has donated hours and dollars to numerous charities and community causes. The Buffalo Museum of Science, Food Bank of Western New York, Buffalo City Mission, The Buffalo Zoo, Cradle Beach Camp, American Heart Association, Studio Arena Theatre and Erie County Fair are among those who have been assisted by Meany or SKM Group.
As part of SKM Group's 25th Anniversary Celebration, Sue decided the year would be spent supporting a cause near and dear to her and her employees' hearts: the fight against cancer. SKM, spearheaded by Sue, worked to raise $25,000 over the course of the year from partners and friends, with Sue matching every donation dollar-for-dollar for a final contribution of $50,000 to cancer-related causes.
A strong believer in the need to invest back into the advertising community that has led to her success, Sue provides continuing support to the future generation of ad industry leaders through internship programs and portfolio reviews. As the owner of a Top 20 woman-owned business, she has shown how to achieve success with integrity and persistence. Sue has also provided mentorship to dozens of women in the marketing communications field.
About SKM Group
Located just outside Buffalo, NY, with a second office in Naples, FL, SKM Group is an award-winning, full-service marketing communications agency that provides engaging, integrated solutions for clients throughout North America. Founded in 1986, SKM Group has experience in branding, direct marketing, interactive services, public relations and media planning. SKM Group is a certified woman-owned business and member of ICOM, a partnership of independently owned communications agencies around the globe with billings that exceed $2 billion. Visit skmgroup.com for more information.