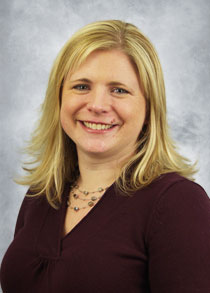 Skyline Technologies, Inc. welcomes Angie Hiltunen to the company as our Human Resources Manager. Prior to joining Skyline, Angie worked at School Specialty, where she served as the Corporate HR Director. She brings over 13 years of HR Generalist experience to us. Angie earned her Bachelor's degree in Human Resources and her MBA both from the University of Wisconsin – Oshkosh.
In her spare time Angie enjoys spending time at her cabin, fishing and cooking. When asked why she chose to join the Skyline team she answered, "The strong match between my values and the company's values, the importance placed on the value of Skyline's associates, the outstanding leadership team and the passionate associates." We are thrilled to welcome Angie to our family!
# # #
About Skyline Technologies
Skyline Technologies, Inc. was founded in 1992 and is based in Green Bay, WI with offices in Appleton and Milwaukee and consultants on-site at client-partner facilities. Skyline is recognized as a world-class IT services firm specializing in software development, business intelligence, enterprise portal, IT business consulting, web design, and providing online marketing support services to clients throughout Wisconsin and the Upper Midwest. Skyline is a Microsoft Gold Certified Partner and employs over one hundred information technology and online marketing experts. Visit www.skylinetechnologies.com for more information.