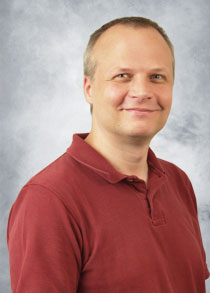 Green Bay, WI (July 22, 2011) - Skyline Technologies, Inc. welcomes Chris Miller to our Business Intelligence team as a Business Intelligence Consultant. Chris has extensive experience in the Fox Valley where he's worked as a Software Engineer and Architect, most recently at Alta Resources. He is looking forward to bringing his knowledge and expertise into the Skyline family.

Chris attended the University of Wisconsin Fox Valley. He enjoys art, music, bike riding and is a collector of magic books. Chris has worked with many Skyline associates in the past and is thrilled to be a part of our team, welcome Chris!

# # #

About Skyline Technologies
Skyline Technologies, Inc. was founded in 1992 and is based in Green Bay, WI with offices in Appleton and consultants on-site at client-partner facilities. Skyline is recognized as a world-class IT services firm specializing in software development, business intelligence, enterprise portal, web design, and providing online marketing support services to clients throughout Wisconsin and the Upper Midwest. Skyline is a Microsoft Gold Certified Partner and employs approximately one hundred information technology and online marketing experts.

Visit www.skylinetechnologies.com for more information.