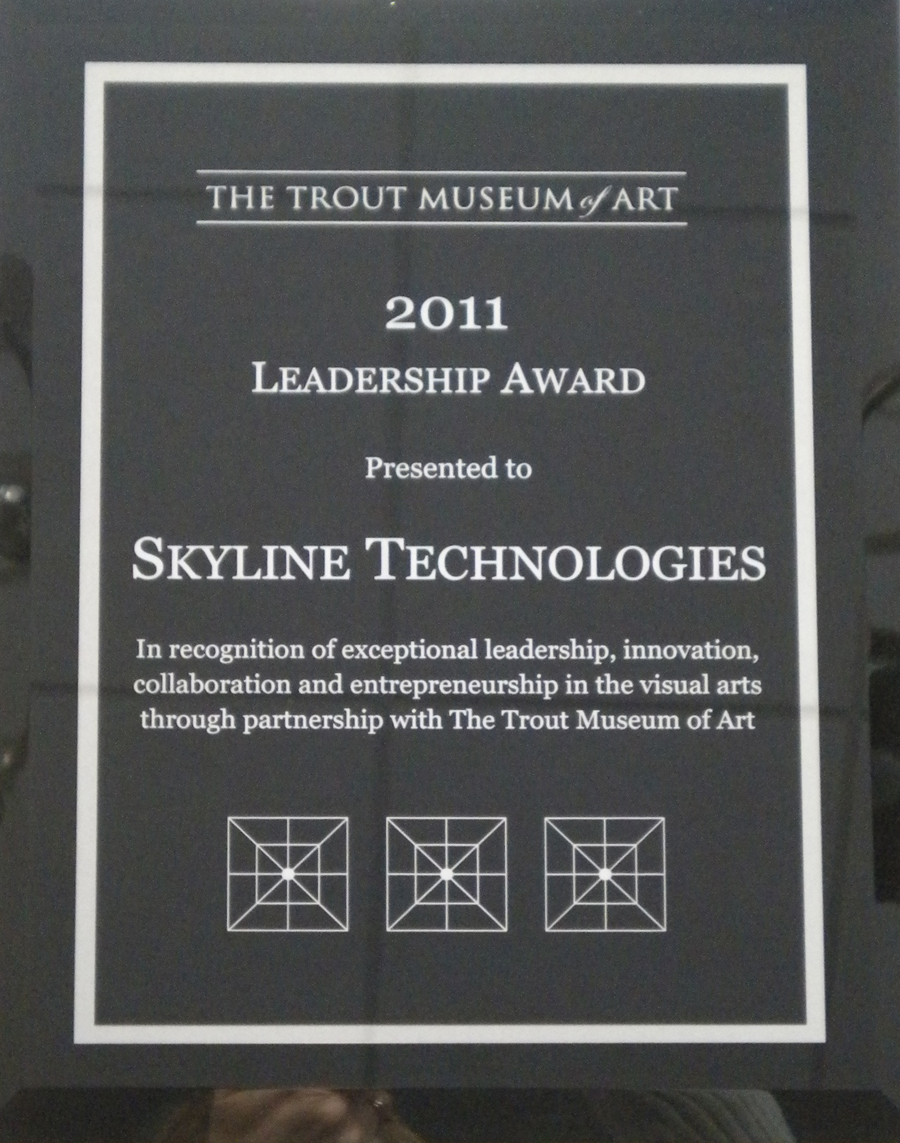 Skyline Technologies, Inc. was honored to be presented with the Trout Museum of Art 2011 Leadership award at the museum's annual meeting on November 15, 2011.
The Leadership Award is given to visionary individuals or organizations whose partnership with the Trout Museum has demonstrated exceptional leadership, innovation, collaboration, or entrepreneurship in the visual arts. Skyline received the award for the work done on the Appleton Compassion Project, an art project involving 10,436 Appleton Area School District K-12 art students, in the spring of 2011.

Skyline donated time and talent to build the Compassion Project virtual exhibit, website and three mobile applications. The online version of the exhibit allowed visitors and viewers the ability to search for tiles by student name, school, grade, teacher and more. It also allowed users to read the associated artist statement for each piece and zoom in on individual tiles at a deep level in order to take a very close look at the art. Additionally, the virtual exhibit has allowed the project to live on and can still be seen online today at www.appletoncompassion.org.

According to Tim Riley, the Executive Director at the Trout Museum of Art, Skyline was chosen because of "inspiring ideas, unfailing dedication, generosity of time, spirit, and great attitude through it all."

# # #

About Skyline Technologies
Skyline Technologies, Inc. was founded in 1992 and is based in Green Bay, WI with offices in Appleton and consultants on-site at client-partner facilities. Skyline is recognized as a world-class IT services firm specializing in software development, business intelligence, enterprise portal, IT business consulting, web design, and providing online marketing support services to clients throughout Wisconsin and the Upper Midwest. Skyline is a Microsoft Gold Certified Partner and employs approximately one hundred information technology and online marketing experts.

Visit www.skylinetechnologies.com for more information.