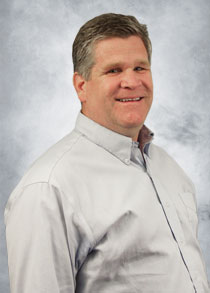 Green Bay, WI (June 21, 2011) - Skyline Technologies, Inc. welcomes Tim Stevenson to our Business Intelligence team as a Software Engineer. Tim has extensive connections in the Fox Valley as well as many years of experience developing software and serving as a consultant. He most recently worked at Omni Resources as an IT Consultant.

Tim earned his Associate's degree in Computer Science from Fox Valley Technical College. He enjoys fishing, biking, and gardening and is excited to join Skyline because it is a family-centered organization with a great reputation within the IT industry.

# # #

About Skyline Technologies
Skyline Technologies, Inc. was founded in 1992 and is based in Green Bay, WI with offices in Appleton and consultants on-site at client-partner facilities. Skyline is recognized as a world-class IT services firm specializing in software development, business intelligence, enterprise portal, web design, and providing online marketing support services to clients throughout Wisconsin and the Upper Midwest. Skyline is a Microsoft Gold Certified Partner and employs approximately one hundred information technology and online marketing experts.

Visit www.skylinetechnologies.com for more information.