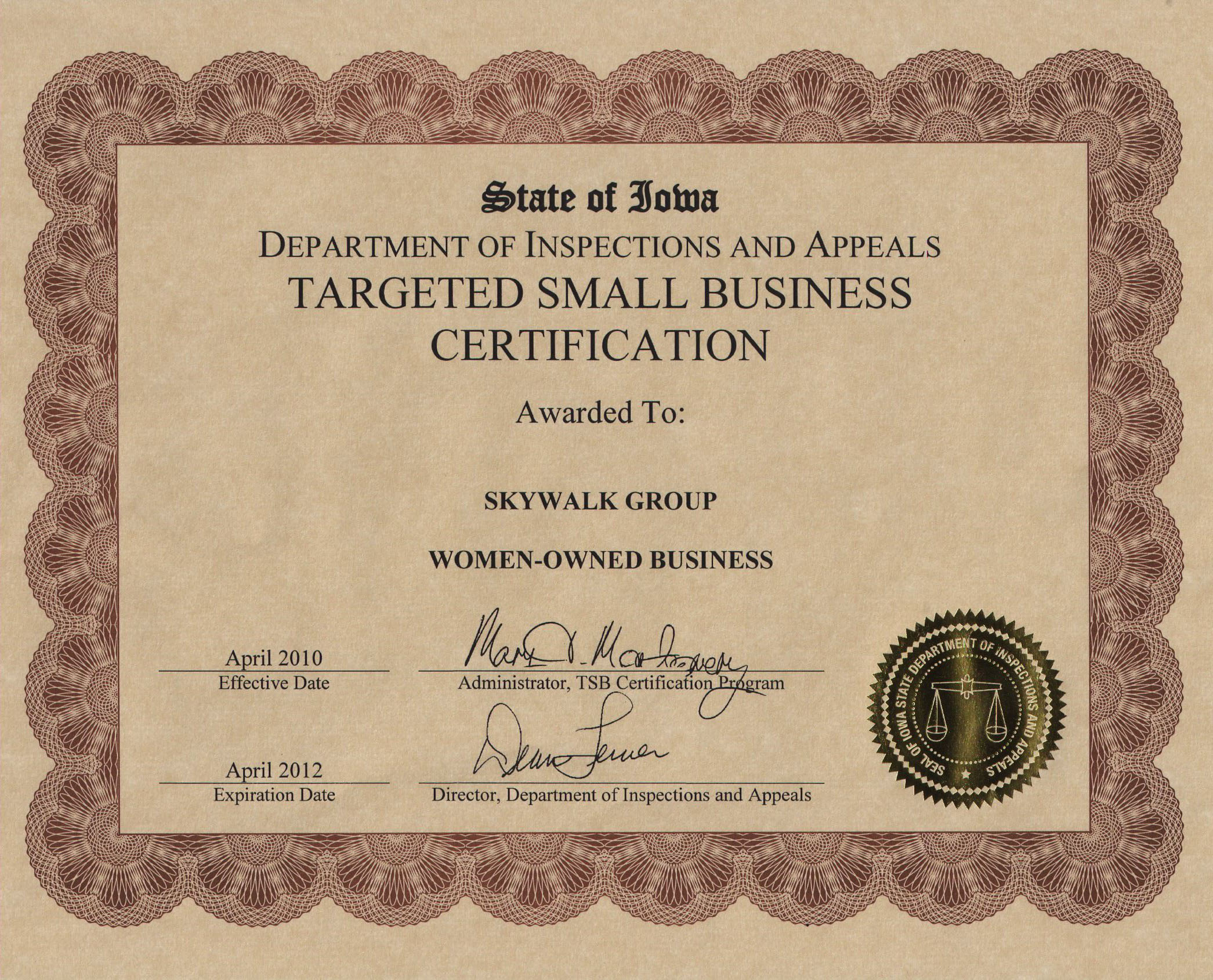 This month, Skywalk Group is celebrating its second anniversary and its recent Targeted Small Business (Woman-Owned) Certification through the State of Iowa.

For Skywalk Group Partners Lydia Brown, Tim Sieck, Elizabeth Trcka, and Tami Young, obtaining this certification was critical and provides authenticity to their woman-owned business.

In order to become certified as a Targeted Small Business in Iowa, companies must meet the following requirements:
Be located in the State of Iowa
Be operated for a profit
Have a gross income of less than $4.0 million computed as an average of the preceding three fiscal years, and
Be owned, operated, and actively managed by a female, a minority group member, or a person with a disability.

Partner Elizabeth Trcka says, "This certification is important to us because it makes Skywalk Group a more attractive vendor with the State of Iowa and other larger, local corporations that work hard to support small and minority-owned businesses in the community. "

Iowa is currently the only state in the nation that offers the Targeted Small Business Certification. This program is designed to help women, minorities, and the disabled start or expand a small business. The program offers many benefits, including access to low-interest loans of up to $50,000 at interest rates less than 5%, early notice on government bidding opportunities, and more.

For those companies interested in learning more about the Targeted Small Business Program, the Iowa Department of Economic Development is sponsoring a free seminar next Tuesday, May 25th from 9:00 am to 12:00 pm, at Scott Community College in Davenport. Please pre-register by calling 1-800-532-1215 or go to http://www.iowalifechanging.com/promotions/2010tsb0525/.