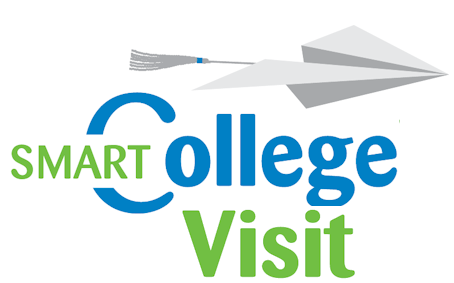 BLACKSBURG, VA, December 4, 2011 – College admission applications are not the only things consuming college-bound teens over the holidays, many will also be immersed in scholarship search--and with thousands of scholarships available, it's a process that can daunting at the very least. To provide tips for students and to shed light on their approach to scholarships search, Chelsea Rice, Assistant Editor/Online Specialist, and Megan Gibbs, Senior Assistant Editor/Scholarship Manager at CollegeXpress will take part in #CampusChat on Wednesday night and address the topic: "Starting Your Scholarship Search".
Smart College Visit (SCV) continues its 2-year Wednesday night tradition of hosting informative and engaging Twitter chats via "#CampusChat" when it hosts CollegeXpress on December 7 at 9pm, Eastern.
CollegeXpress (@CollegeXpress) serves as a one-stop resource for college-bound students to find schools, scholarships, and expert college planning advice. The site provides scholarship and financial aid articles addressing topics from applying to college to maintaining a student budget to graduation and fellowships for master's degrees. The site includes a scholarship search with over $7 billion in scholarship listings.
CampusChat is open to the public for participation. Anyone with a Twitter id can join the conversation by adding "#campuschat" to their Twitter message. Follow SmartCollegeVisit @collegevisit for announcements about the chat.
SmartCollegeVisit.com provides a Twitter chat tutorial at What is CampusChat?
Smart College Visit is an award-winning college search and travel planning resource that works with college & university admissions offices to provide efficient on-line and mobile products for college-bound students and their families. SCV products include the Smart College Visit Blog, College Mom Minute, Campus Chat, Mobile Campus Guides, Smart Visit Widget, and other informational and productivity tools. Smart College Visit - The educated way to visit campus.
For Additional Information Contact: Gail Billingsley
540-961-2113