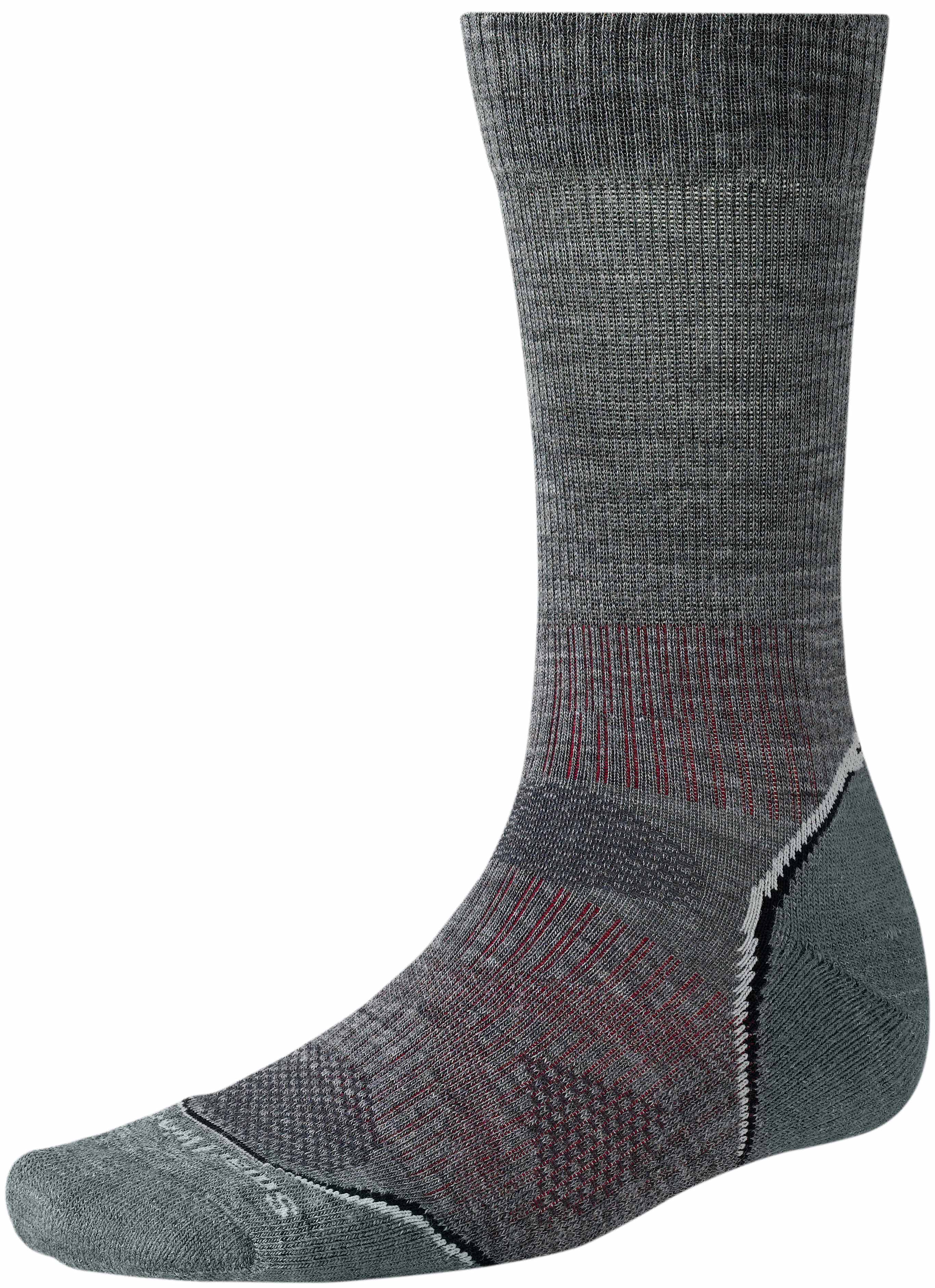 Pioneers of Merino wool in the outdoor industry, SmartWool continues to lead the category pairing a mastery of Merino fibers with innovation. Fall 2012 will see the introduction of a completely new PhD® Performance Sock Collection delivering an even higher level of performance than its predecessor. Redefining its legendary fit, performance and durability, the new PhD® Performance Socks will have the new 4 Degree Elite Fit, offering even more extraordinary comfort and the new patent-pending durability construction, ReliaWool Technology.

Backed by four years of athlete and lab testing the SmartWool Product Development team has been able to develop a new patent-pending durability construction that is unprecedented in the industry. The new Reliawool Technology has been placed in the high impact areas of the sock, such as the heel and the toe, to prevent wear and offer longer lasting wool benefits. These endurance-proven socks helped one runner run a marathon a day every day for four months while he ran across the country. The socks showed no signs of wear and tear.

"I had no idea SmartWool® socks could get any better, but they have. The durability is unsurpassed. I have one pair of socks that have gone at least a thousand miles without showing any wear," said ultra runner and SmartWool® product tester, Patrick McGlade. "The fit of these socks is incredible, as well. My feet feel comfortable wrapped in the sock without feeling constricted. The sock doesn't slip, bunch or bind no matter how long my day is."

Building off the success of the 4 Degree Fit System, the new PhD® socks offers the enhanced 4 Degree Elite Fit System. This construction furthers wearer's comfort using four elastic bands that gently wrap and support the foot, allowing for greater stretch and recovery while the foot flexes. The system includes bands at the ankle, upper instep, lower instep and arch. Mesh Vent Zones at the top of the feet help with moisture and temperature control. This exceptional fit keeps the socks in place so they don't slide around in the shoe causing blisters.

"The new PhD® Performance Sock Collection delivers an extraordinarily comfortable sock so people can do what they love to do longer and the comfort of their feet are the last thing on their mind," Robert Thomas, SmartWool performance sock product line manager.