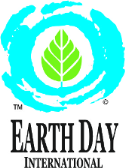 Woburn, Mass. and Berlin, Germany (April 17, 2012) - snom technology AG, a leading developer of IP desktop phones and IP communications solutions, announced today that it will no longer be including external power supplies as part of the standard package for its 3xx and 7xx series IP phones, focusing instead on powering phones via Power-over-Ethernet (PoE). PoE is ideal for centralized and uninterrupted power supply and easy to implement. To encourage greater environmental awareness, snom will donate one dollar for every IP phone from its 3xx or 7xx series purchased in the nine weeks between April 22 and June 22, 2012. All donations will be made to the environmental initiative "Earth Day International" in Germany.
"Feedback from our customers has revealed that the vast majority use PoE to power their phones," explains snom's COO, Dr. Michael Knieling. "This means that many thousands of power supplies have probably been produced and never been used: In our eyes an unnecessary burden on the environment. With the donation to Earth Day International, we are providing our customers with a really easy way to help conserve the environment." snom's promotion is another addition to its 'Green VoIP' initiative and the low levels of energy consumption which snom IP phones represent. Those who rely on the external power supply unit and are unable to take advantage of the benefits of PoE will of course continue to be able to request them from their distributor or reseller.
Earth Day takes place annually on April 22 in more than 150 countries worldwide. Everyone can be involved, and every day is a day for the environment. Earth Day International's initiators are not only concerned with the current well-being of humanity but also with future sustainability on a global level.