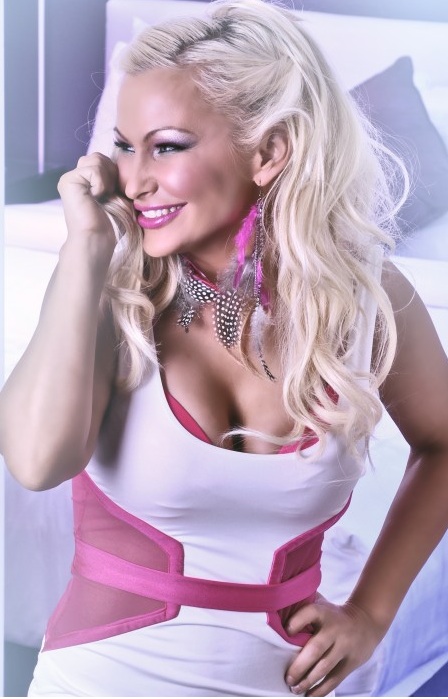 WHO:
DJ Girl 6 will be performing during Bellator 66 in Cleveland OH at the I-X Center on Friday, April 19. Girl 6 has been selected by Bellator to perform live during various 2012 nationally-televised Bellator events. Using her Vegas charm and her battle style antics, she combines her quick-wristed cuts with her quick-witted charm on the show. Following the Bellator event, Girl 6 will be the special guest performer at BarRoom Cleveland from Midnight - 2:00 a.m.
WHAT:
Founded in 2008, by Chairman & CEO Bjorn Rebney, Bellator Fighting Championships is the largest tournament-based mixed martial arts (MMA) promotion in the world.
Each Bellator event reaches over 80-Million homes on MTV2, Over 30 Million on EPIX and is streamed across the globe on Spike.com and to over 55 countries around the world over a wide collection of networks.
WHEN:
FRIDAY, APRIL 19
WHERE:
I-X Center located at One I-X Center Drive, Cleveland, OH 44135 - 216-676-6000

BarRoom Celeveland located at 200 Euclid Ave. at Public Square - 216-685-0000
ABOUT DJ GIRL 6:
DJ Girl 6 is a pioneer in the Video DJ movement and an international performer traveling the globe and entertaining A-list celebrities. Her career started at age 15 and she quickly gained both the respect and accolades among peers, celebrities, club owners and the music scene as a top female DJ. She is also the first commercial video remixer in the industry. Among one of her many awards and recognitions, DJ Girl 6 won herself the first video remixer spot on Crooklyn Clan, a New York based Hip-Hop and Mash Up production team. For more information on her career, accomplishments and a sample of her craft, visit: www.DJGirl6.com, www.twitter.com/DJGirl6 & www.facebook.com/DJGirl6
**If interested in sending a camera to BarRoom, please contact Derek at 704-400-6571 for clearance