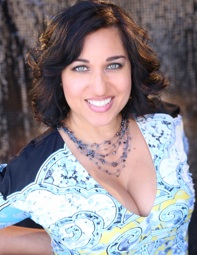 Laura Coronado, Lollie Shopping Founder and Fashion Blogger

Laura Coronado, Lollie Shopping Founder and Fashion Blogger
Las Vegas (June 5, 2012) - CONAIR introduced Las Vegas ULTA Beauty customers and
Lollie Shopping
readers to its YOU line of beauty tools during a free primping and beauty event. Four local stylist were on hand during this complimentary beauty event demonstrating just how easy it is to add volume, curl and waves to tresses.
"The event allowed customers and my readers to learn first-hand about different hair styling techniques," said Lollieshopping's Founder and Fashion Blogger Laura Coronado. "Women were amazed at how easy the CONAIR Beauty tools were to use and that all were at such affordable rates."
YOU by CONAIR is a line of affordable do-it-yourself hair styling tools that range in price from $24.99 to $39.99. At this particular Las Vegas beauty event, the dual action YOU Style, which is designed to both straighten or curl the hair, proved to be the most popular tool and sold out during the primping party. The company also held similar beauty events in Chicago and Burbank.
Women of all ages received complimentary hairstyling and were able to share photos of their new styles via a photo kiosk allowing them to post the pictures on Facebook, Twitter and email.
ABOUT LAURA CORONADO:
Laura Coronado is a fashion blogger and freelance writer obsessed with bargain shopping. Living in Las Vegas, NV., Coronado has a passion for proving that fashion DOES exist in Las Vegas.
Coronado lives to shop, but rarely pays full retail. She also lives to write for magazines such as Vegas Seven and Vegas Rated. And, she lives to share. When Coronado finds the cutest fashion or the most impressive bargains, she loves to share them with her readers, Twitter followers and Facebook fans.
Coronado's mission is believing that all people have the potential to look good, no matter their age, body shape or income. She created Lollie Shopping to inspire that thought. Her mother nicknamed her Lollipop as a child and her husband calls her Lollie. Since she loves to shop, that's how the name "Lollie Shopping" came about. For more information about Laura Coronado please visit: www.lollieshopping.com