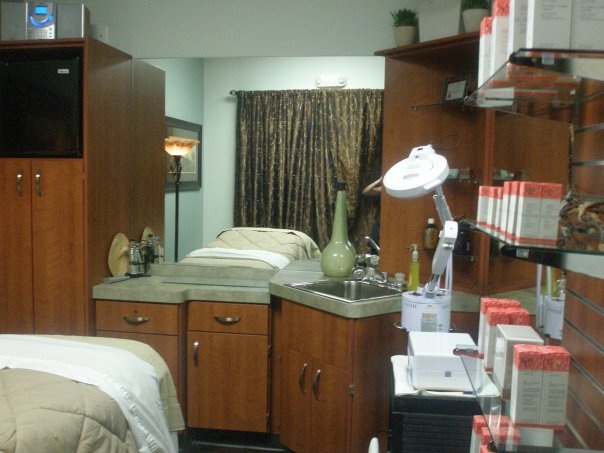 Las Vegas (April 11, 2012) - Nothing beats looking and feeling great - and it all starts inside out. Many take skincare for granted and treat it the same year-round. But with some helpful and simple tips, your skin can stop crying out with the winter blues.
According to Shannon Rogers-Levig, owner of Shannon's Serendipity Skincare, people need to shake up their skin routine by using products appropriate for the season and by sloughing off "the horny layer" of epidermis which is the outermost layer of the skin consisting of several layers of flat keratinised cells.
"With the arrival of the spring season, many of us start making changes in our daily routines - working out, drinking more water and preparing our skin for warmer weather and climate change is essential," said Rogers-Levig. "Winter dries the skin out leaving it rough, scaly and undernourished and who doesn't want to get rid of the winter blah's?"
Rogers-Levig recommends a little bit of spring time grooming for all - especially from the neck up. There are many at-home steps such as: drinking lots of water, eating better, exercising and simply taking better care of ourselves. She is a huge proponent of "You are what you eat" and recommends fresh fruits and vegetables such as broccoli as it is filled with anti-oxidants such as beta-carotene and vitamins A, C, and K all of which keep skin glowing and youthful; and vitamins E and B-complex gives shine and revives tissues to help support smoother skin. She also recommends eating kiwi fruit as it has double the Vitamin C that oranges have, which firms and repairs your skin by boosting collagen production; Vitamin E decreases the depth of wrinkles giving skin a smoother appearance; and is packed with antioxidants that combat free radicals which in turn delay the signs of aging by improving the skin thickness, elasticity and firmness.
And there are several professional skincare steps to get your face and body ready for spring such as:
Hair removal - body scrubs, exfoliating and waxing.

Facials - face your spring skin with a deep exfoliation. This procedure gets rid of dead skin/cells and has the highest cell turnover rate revealing layers of new cells giving the skin a healthy, dewy glow.
"I've been an esthetician for more than 10 years and my go-to product for all my clients, for salon and at home care, is Yon-Ka Paris," said Rogers-Levig. "The entire line offers a multi-sensorial skincare experience through a synergy of aromatherapy, phytotherapy, fruit acid therapy and marine therapy. I'm also such a champion of the line because it is dedicated to utilizing innovative and increasingly green formulas."
ABOUT SHANNON'S SERENDIPITY SKINCARE:
Shannon Rogers-Levig is a Las Vegas-based aesthetician with the motto "Be happy, healthy and beautiful from the inside out." She performs facials using Yon-Ka Paris products and offers head-to-toe waxing services including the Brazilian, Bro-zilian and has coined herself the lunchtime waxer. The salon is located at 2986 St Rose Pkwy., Suite 7, Las Vegas, NV 89052 and she can be reached at shannon.serendipity@yahoo.com
ABOUT YON-KA PARIS:
Founded in 1954, the Yon-Ka brand distills a treasure of beneficial properties from essential oils, plant and fruit extracts and marine extracts which it infuses in its products and precious rituals for spectacular results. More than 130 plants from around the world are used in Yon-Ka's products to provide a solution targeted to the specific needs of each individual. For more information about Yon-Ka Paris please visit www.yonka.com