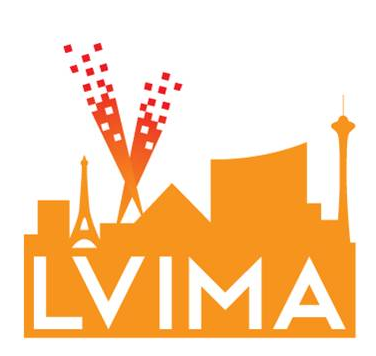 Las Vegas (March 20, 2012) - The Las Vegas Interactive Marketing Association (LVIMA) started off its year by hosting a member kickoff mixer at the House of Blues Foundation Room and announces new Committee Chairs.
LVIMA encourages networking amongst marketers as well as education from agencies and vendors while discussing best practices and learning about emerging media. The committees will be responsible in continuing to deliver industry best practices, developing quality events and introducing new media services and sponsors to the Las Vegas marketplace.
The 2012 LVIMA Committee Chairs:
President: Erin Levzow - Internet Marketing Manager, MGM Resorts International
Events Chair: Donna Goff - Interactive Marketing Manager, MGM Grand
Membership Chairs: Lauren Frieman - Sr. Account Executive, Specific Media and Michael Aburas - Internet Marketing Manager, MGM Resorts International
Production Chair: Matt Dickson - Director of Business Development, Digital World Expo
Programming Chairs: Rich Bratton - Advertising Sales Director, Kayak and Greg Cannon - Global Head of Digital Marketing, Caesars Entertainment
Public Relations Chair: Victoria Soares - President, Soaring New Media
Social Media Chair: Danielle Deremo - Social Media Specialist, Mirage Hotel and Casino
Sponsorship Chairs: Amy Diette - Director of Marketing, Mirage Hotel and Casino and Justin Woolard - Partner and Creative Director, 1010 Collective
Web Content Chair: Ben Jennings - Executive Producer, Travelzoo
Chairman and LVIMA Co-Founder: Shawn Rorick - Founder, Digital World Expo and Author - Emerging Marketer
"A gathering of this many business-minded professionals who are leaders and innovators in their industry is sure to generate progressive thinking, inspiration and fresh ideas," said Erin Levzow, President of LVIMA.
The infamous LVIMA kick-off mixer was held at the House of Blues Foundation Room with a tremendous member turn out. A record crowd attended one of the largest local interactive and digital media events of the year. After a 2-month break the event prepared everyone to plunge into another year of education and fun with LVIMA.
About LVIMA
LVIMA was founded in 2004 with the goal of bringing together the Las Vegas interactive professional community for networking and education.
Membership is open to all individuals engaged in interactive advertising, marketing and development in Las Vegas. LVIMA continues to grow and plan special events that convey information regarding emerging media, social networking, online marketing and interactive advertising. For more information about LVIMA please visit www.lvima.com.