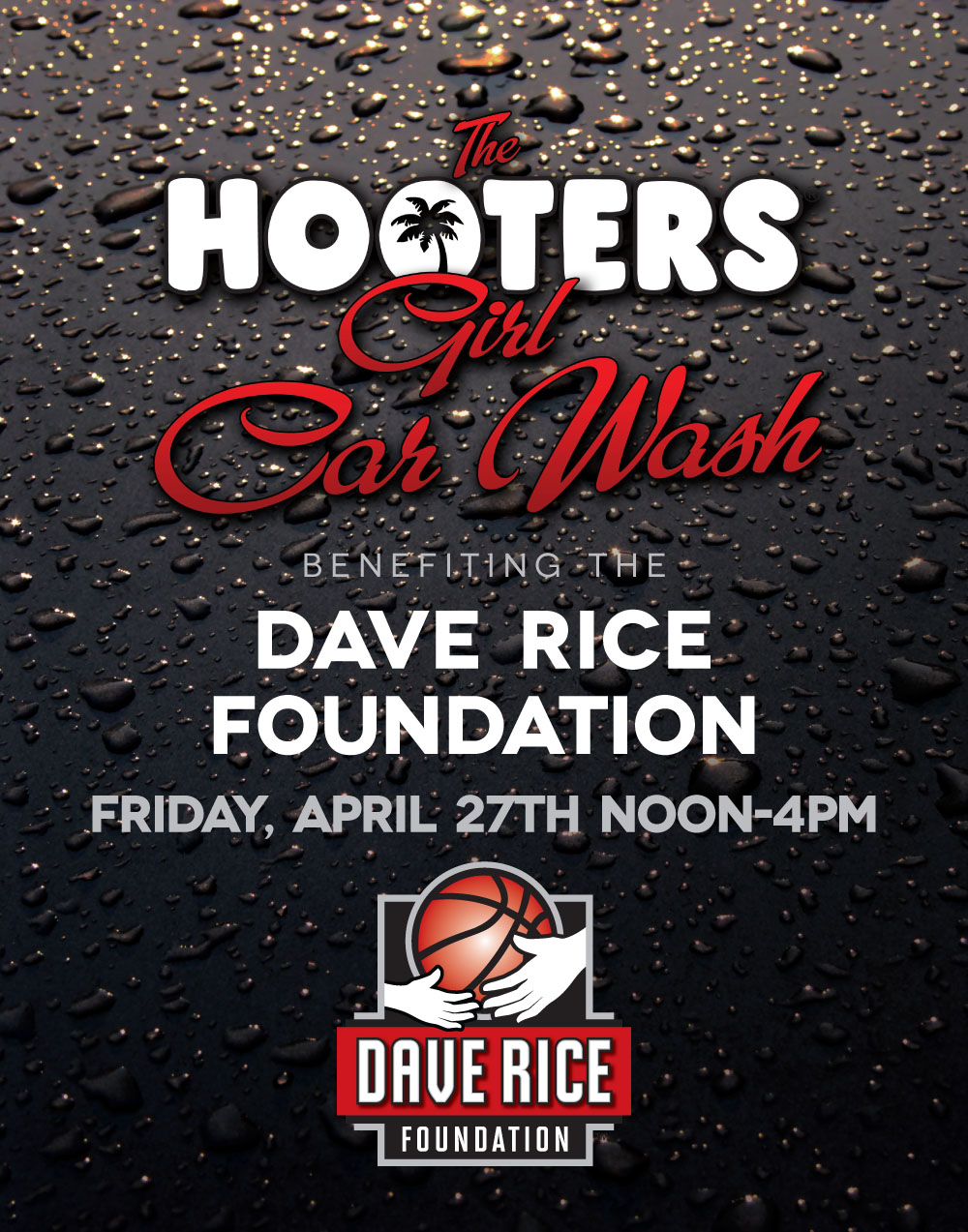 WHO: Hooters Casino Hotel - and its Calendar Girls and hotel staff
WHAT: Car Wash benefiting the Dave Rice Foundation. All official taxicabs (cars and vans) will be free and private cars are being asked for a $5.00 donation. All proceeds will go towards the Dave Rice Foundation. And what's a Hooters event without wings - $5.00 for 5 wings and $2.00 from each sale will also be donated.
WHEN:
FRIDAY, APRIL 27 from Noon - 4:00 p.m.
WHERE:
Hooters Casino Hotel located at 115 East Tropicana Avenue, Las Vegas, NV 89109 - Front Parking lot
ABOUT THE DAVE RICE FOUNDATION:
The Dave Rice Foundation is a non-profit, tax exempt organization dedicated to the education and support of health initiatives including developmental disorders such as Autism, and other charitable causes. The Foundation was established in 2012 by UNLV Runnin Rebels Head Basketball Coach Dave Rice and his wife Mindy. For more information on the Dave Rice Foundation please visit www.davericefoundation.org
ABOUT THE CAR WASH:
Hooters Casino Hotel has a long history of supporting the Las Vegas community and UNLV. "We appreciate all of Dave Rice's hard work and remarkable success," said Erich Smith, General Manager for Hooters Casino Hotel. "Dave is an amazing role model for all - and we want to show support for his newly created Foundation. Also, as an appreciation for the taxicab industry, we will be offering all taxis a free car wash. It'll be a win-win day for all."
PHOTO OPPORTUNITY:
Hooters Calendar Girls will be on site - autographs and photos welcome!