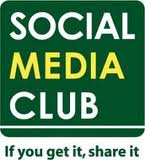 For Immediate Release Contact: Jan Idelman
954-294-3777; jidelman@bellsouth.net
Social Media Club Palm Beach County Tweets Up April 25 at Delray Beach's Buddha Skybar
Sapporo Beer, Karaoke and Association for Women in Communications South Florida Share a Night of Song and Social Engagement
April 19, 2012 – Delray Beach, Florida – Though its main mission is to facilitate and encourage community involvement through education and the hands-on utilization of new media technology and communication, the emphasis will be on social when Social Media Club Palm Beach County (SMCPB) hosts its April 25 meeting at one of the area's top spots, Buddha Skybar.
There, two Asian classics, Sapporo and karaoke, will meet for an evening of tweets and tunes. Sharing the stage...and the songs...will be members of the Association of Women in Communications South Florida (AWCSF).
Sapporo, Japan's oldest beer, will treat guests to its crisp, refreshing brews from 6:30 to 9 PM. Originating in 1876, the brand is known for its distinctive clean taste and its original and irreverent television commercials. Sapporo regional sales manager Mark Chirchirillo says he is happy to support the event because "social media enhances Sapporo's reputation for creativity and engagement".
Hailed as a restaurant that lives up to the hype, Buddha Skybar is the perfect venue for the blending of old traditions and new media. With its tempting Asian/Latin fusion cuisine and scenic second-story views of Atlantic Avenue and the ocean, Skybar will sample guests with some of its signature dishes. "We support the missions of both SMCPB and AWCSF and are proud to host their joint event. Social media is one of the ways we love to connect with our customers and these leaders in new media and communication help us do that", says Damien Burke, General Manager of Buddha Skybar.
Buddha Skybar is located at 217 East Atlantic Avenue, Delray Beach, Florida, 33444. The April 25 Karaoke Tweet Up will run from 6:30 to 9 PM. For more information and to register go to https://www.facebook.com/events/323553227697717/
About Social Media Club and the Palm Beach County Chapter: Social Media Club (SMC) is a 501(c)6 non-profit and the world's largest community of Social Media Professionals. Its primary mission is to expand digital media literacy, promote standard technologies, encourage ethical behavior and share best practices. Three hundred chapters globablly bring together journalists, publishers, communications professionals, artists, amateur media creators, citizen journalists, teachers, students, tool-makers, and other interested collaborators. Visit http://socialmediaclub.org/
The active Palm Beach County Chapter brings together local social media thought leaders, professionals and enthusiasts to share ideas while fostering innovation, unity and community action. Contact Chapter President Demi Pitchell at info@demipitchell.com.
About the Association for Women in Communications South Florida: The Association for Women in Communications South Florida connects communicators in Palm Beach, Broward, and Miami-Dade Counties, facilitating its members' integration into the business matrix of South Florida and promoting their personal and professional advancement. Helping to cultivate the complex relationships that bridge all communications disciplines, the AWC South Florida interfaces networking and professional development to equip its members to excel in their fields. The National Association for Women in Communications celebrated 100 years of accelerating women communicators' careers in 2009, cementing its position as the oldest and most comprehensive professional association in the industry. For more info: http://www.awcsouthflorida.org
###