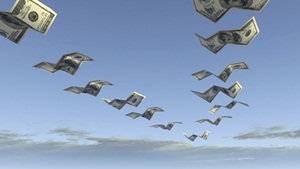 Sociomo took a look at 14 top brands on Twitter and were amazed to see how much more revenue could be earned if these brands would only turn their Twitter accounts into proper CRM databases.
Why are the conversion rates so high on the analysis below? Because Social Media is the only media in the world where users, tell you what they want directly, what they are wiling to share and how much they like what you sell. It is in the foundation of the medium of Social Media itself.
The only trick? You have to have the right licenses. And, guess what? Sociomo has access to ALL OF THE RIGHT LICENSES so that you can get the data to drive revenue within 24 hours from Social Media.
If you wanted to do this on your own, you would have to be Walmart. Guess what? We work with them too. :-) See what the data management department for our client Walmart.com recently had to say recently on December 19 in Information Week: http://www.informationweek.in/Storage/11-12-19/How_Walmart_plans_to_use_Big_Data.aspx.
Brand Total Users Conversion Target Spend Target Revenue
Audi 178716 25.00% $250.00 $11,169,750.00
Batman 31555 25.00% $100.00 $788,875.00
BBC 477711 25.00% $250.00 $29,856,937.50
Country
Music
8534
5
25.00
%
$500.0
0
$10,668,125.00
Association
(Ad rev)
Delloutlet 1551269 1.00% $200.00 $3,102,538.00
Gucci 214186
25.00%
$500.00 $26,773,250.00
Josh Grob 386416 25.00% $50.00 $4,830,200.00
Marg Cho 156484 25.00% $200.00 $7,824,200.00
Radio
Disney
178976
25.00%
$250.00
$11,186,000.00
(Ad rev)
Rock the
Vote (Ad
2335
4
25.00%
$250.00
$1,459,625.00
rev)
Siemens
922
6
100.00
%
$250.0
0
$2,306,500.00
Healthcare
Toyota 70701 10.00% $250.00 $1,767,525.00
Wayne
52976
25.00
%
$200.00
$2,648,800.00
Brady
Want to learn more? Sign up for a quick 1 hour demo withMark at: http://www.sociomoservices.com/meet-mark.php