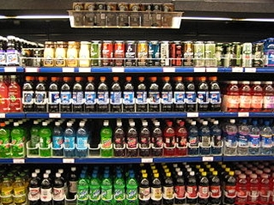 Pepsi and Coca Cola are making changes to the way they make caramel coloring used in their soft drinks because a new California law requires cancer warnings on the labels of beverages containing a certain amount of carcinogens.
According to USA Today, the companies announced that the changes will be expanded nationally to update their manufacturing processes. A Coca-Cola representative said the company told its caramel suppliers to modify their manufacturing process to reduce the levels of the chemical 4-methylimidazole.
In February, the Center for Science in the Public Interest filed a petition with the Food and Drug Administration to stop the use of ammonia-sulfate caramel coloring.
If you or a loved one has been harmed by an unsafe food product, contact Sokolove Law for a free legal consultation. A product liability lawyer may be able to help you.
Photo courtesy of Marlith via Wikimedia Commons.