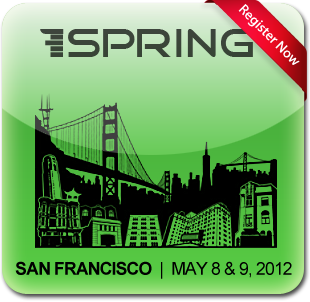 SAN FRANCISCO— Candace Klein, CEO and Founder of SoMoLend (http://www.somolend.com/), will present at FinovateSpring in San Francisco May 8 and 9. SoMo will be the only crowdfunding platform present at the conference and will roll out its national platform that connects entrepreneurs in need of funding with local organizational investors, such as chambers of commerce, municipalities, banks, local governments, business associations, franchisors and corporations.
SoMo is designed with the capability of allowing and promoting peer-to-peer lending, by which business borrowers can get loans from friends and family, customers, Twitter followers, Facebook friends and LinkedIn connections. SoMo will launch peer-to-peer lending as soon as key provisions of the JOBS Act go into effect. SoMo's online platform is live, and small business borrowers in need of a loan can apply for financing today.
Organized by the Finovate Group, Finovate is a showcase of the newest financial and banking technology innovations from leading established companies and young startups.
"As the only crowdfunding platform present, we have an opportunity to represent the industry and showcase how crowdfunding technology will open so many doors for entrepreneurs seeking financing. With the recent signing of the JOBS Act into law, this is a very exciting time for our industry," said Candace Klein, CEO and Founder of SoMoLend.
For more information about Finovate, visit http://www.finovate.com/spring2012.
SoMoLend is an alternative borrowing platform that offers new solutions for small businesses to obtain the money they need to launch and sustain their operations. SoMo's software is designed to use the Web to match borrowers with lenders, connecting business borrowers with investors looking to make a return on investment.
The SoMo website is currently live in its Beta phase. Small business borrowers nationwide are encouraged to sign up today. To learn more, visit https://www.somolend.com/, or http://www.facebook.com/SoMoLend.
About SoMoLend
SoMoLend is a Web-based lending platform that uses patent-pending technology to connect small business borrowers with individual and organizational investors (lenders), executed within a hyper-localized geographic scope. SoMoLend's user-friendly technology allows small business borrowers to obtain loans from friends, family, customers, community supporters and interested organizations as well as from Facebook, Twitter, and LinkedIn connections. For more information, visit http://somolend.com/ or http://somolend.wordpress.com/.
About FinovateSpring
FinovateSpring is a demo-based conference for innovative startups and established companies in the fields of banking and financial technology. Held in San Francisco, the event offers an insight-packed glimpse of the future of money via a fast-paced, intimate and unique format. FinovateSpring is organized by The Finovate Group. For more information on the event or to view videos of previous demos, please visit http://www.finovate.com/spring2012.