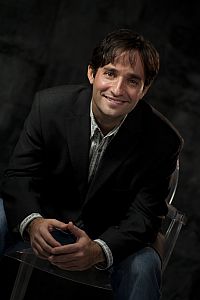 Philadelphia, Pa. ? Soundview Executive Book Summaries will host an interactive webinar on September 30th with best-selling author Josh Linkner, to discuss the concepts in his latest book, Disciplined Dreaming.

In this Soundview Live webinar, How to Drive Breakthrough Creativity, business innovator and jazz musician Josh Linkner will show exactly how you can create profitable new ideas, empower employees to flex their creative muscles, and tap into the power of creativity to sustain a competitive advantage over the long haul.

Drawing on interviews with hundreds of successful CEOs, entrepreneurs and artists, Linkner distills exactly how creativity can be encouraged, as well as its impact on the bottom line.

Josh Linkner is the CEO and Managing Partner of Detroit Venture Partners, a venture capital firm helping to rebuild urban areas through technology and entrepreneurship. Josh is also the Founder, Chairman and former CEO of ePrize, the largest interactive promotion agency in the world providing digital marketing services for 74 of the top 100 brands.

Prior to ePrize, Josh was the founder and CEO of three other successful technology companies. He has been named the Ernst & Young Entrepreneur of the Year, the Automation Alley CEO of the Year, and the Detroit Executive of the Year. Josh is also a professional-level jazz guitarist performing regularly in jazz clubs throughout the United States. Most importantly, Josh in on a mission to make the world more creative.

Attendees will learn:
How to empower individuals, teams, and organizations to meet creative challenges posed by the marketplace.
How to turn the mystery of creativity into a fun and simple-to-use process.
How creativity can be used for everything from innovative, game-shifting breakthroughs to incremental advances and daily improvements to business processes.
Dozens of practical exercises, thought-starters, workouts to grow "creative muscles," and case studies.