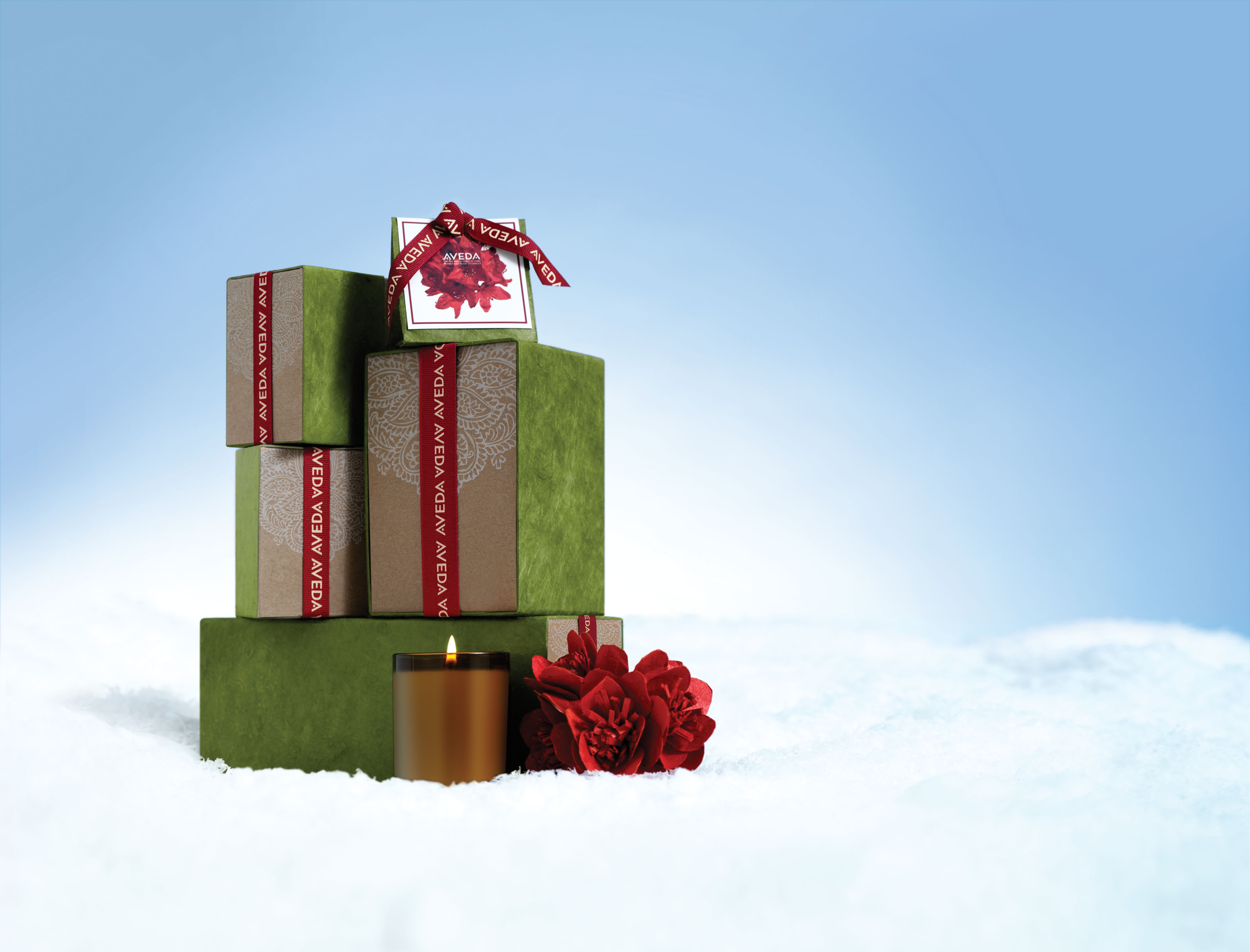 Shop locally at Spa Adriana, the award-winning Aveda™ lifestyle salon and spa, for great last-minute gifts for everyone on your holiday list. Once again Spa Adriana is offering curbside delivery service for all Aveda gift products and gift certificates – simply call ahead and we'll wrap your gift and have it ready for delivery to your car that same day.
New Beauty-on-Demand Treats
Perfect as a Spa Adriana Gift Card package or as a present to yourself, Spa Adriana has added four new treatments to its popular Beauty-on-Demand services. With these treatments guests receive a skincare starter kit so they can continue their spa experience at home.
The new services are:
Hydrating Complete – a mini-facial treatment to help restore moisture to dry skin 15min• $53
Receive Aveda Botanical Kinetics Starter Set
Radiance Complete – a mini-facial exfoliating treatment to achieve radiance 15 min • $60
Receive Aveda Tourmaline Starter Set
Calm Complete – a mini facial treatment to address redness and sensitivity 15min • $35
Receive Aveda All Sensitive Skin Care Starter Set
Enbrightenment Complete – a mini-facial treatment to achieve a more even skin tone 15 min • $85
Receive Aveda Enbrightenment Starter Set


Holiday Promotions
From now until January 31, 2012, guests can receive complimentary Beauty-on-Demand services with all first-time hair color applications (valued at $15 with single-process applications; $35 with single-process plus highlights).
Aveda Gift Sets
Aveda's Holiday 2011 collection of limited-edition gift sets take guests on a sensory journey of harmony and tranquility—and benefit the people of the Himalayas. The Aveda Holiday 2011 gift collection includes the following sets: Relief, Refresh-Mint, Vibrant, Grounding and Shine.
Gift Certificates
Spa Adriana gift certificates of $200 or more will include a complimentary Beauty-on-Demand service valued at $15. Gift certificates of $300 or more will include any single Beauty-on-Demand service. Offer valid for gift certificates purchased on www.SpaAdriana.com. Offer good until January 1, 2012, Beauty-on-Demand must be asked for at time of purchase.
Photos are available for download on our online photo gallery:
http://callcommunicationsmediagallery2.aetncsg.com/
Call the Spa Adriana Appointment Hotline at (631) 351-1555 today, or visit us online at www.SpaAdriana.com.