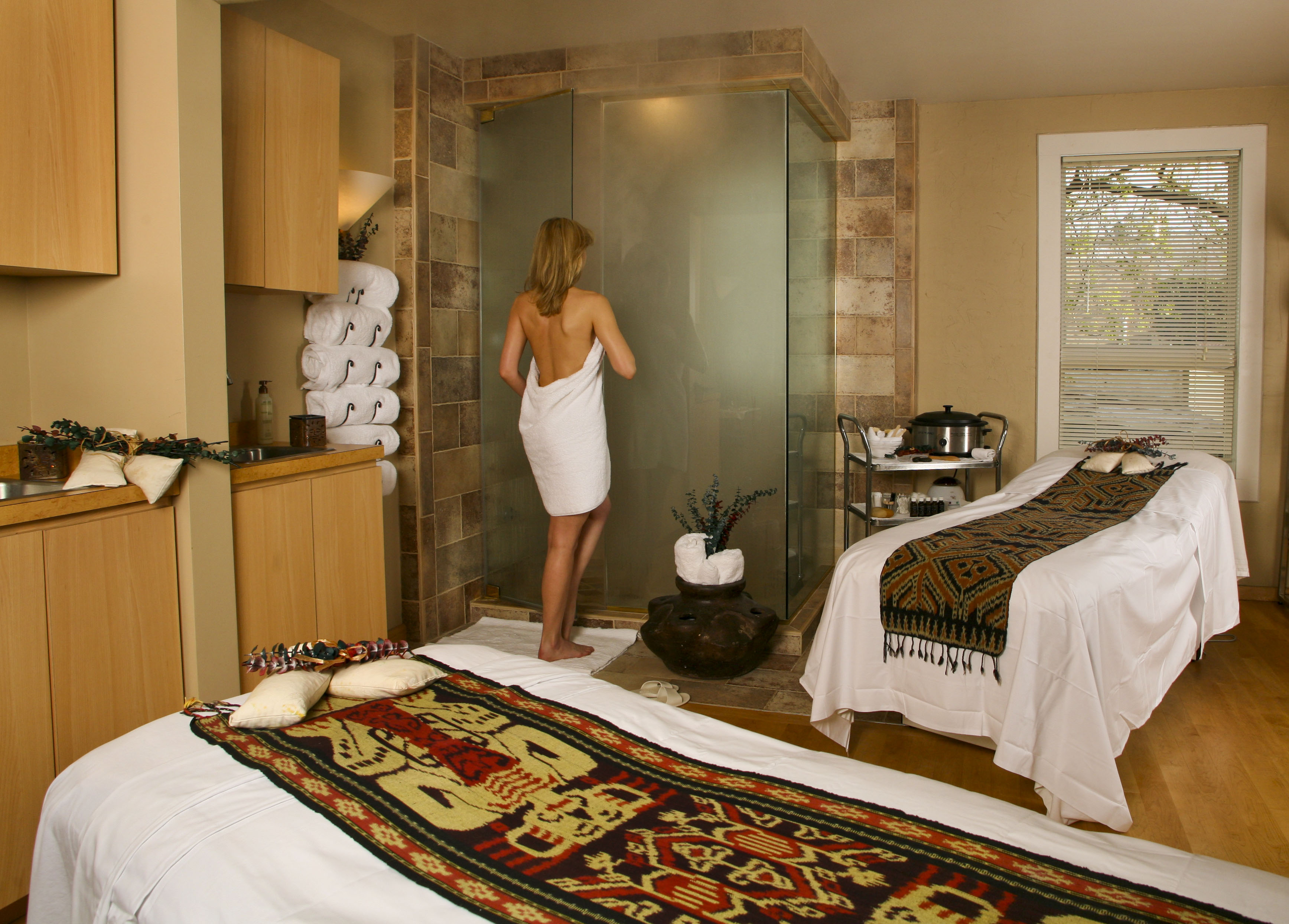 HUNTINGTON VILLAGE, NY – April 11, 2012 – This Mother's Day, delight mom with the gift of relaxation and style! Spa Adriana, the award-winning Aveda lifestyle salon and spa and Marshs of Huntington have teamed up to provide a first-ever gifting partnership between these two Huntington Village hallmarks of fashion and beauty.
Guests who purchase any Spa Adriana gift certificate for $245 or more will receive a $25 gift certificate from Marshs. Simply show your Spa Adriana receipt at the Customer Service Desk at Marshs of Huntington to receive your $25 Marshs gift certificate. Together, they make the perfect Mother's Day combination.
"Local businesses need to work together to encourage the success of our community as a whole," said John Vater, co-founder, Spa Adriana. "We are proud to partner with our next-door neighbor Marshs, a name synonymous with style, in this first-ever opportunity for the ultimate in one-stop shopping for Mother's Day."
"Beauty and style go hand-in-hand," said Chris Mitchell, Store Manager, Marshs. "Guests know they will be receive the very best in service at Marshs and also at Spa Adriana. Recipients of this gift package will have a luxurious experience to look forward to."
Indulge mom with one of Spa Adriana's sumptuous MayaSpa treatments, all of which are 99 percent plant-derived so they're good for the earth and good for the skin:
Mother's Day of Beauty
Begin the day with a one-hour Stress Reduction Therapy followed by an Aveda Elemental Nature Facial. Finish with a Spa Manicure and Spa Pedicure. $310.00
Maya Spa Journey
Give mom a full day at the Spa! Start with an Aveda Body Mask, followed by a Maya Spa Stress Reduction Treatment, Elemental Nature Facial, Spa Manicure, Spa Pedicure, Blow Wave Styling and Finishing Touch make-up Application. $485.00
Tandem Couple's Suite
Moms love spending time with their partners in a relaxing, luxurious retreat. Pamper her with a trip to our rejuvenating tandem treatment suite. Enjoy a couples one-hour Stress Reduction Therapy and steam shower followed by fresh fruit and champagne. $245.00
Beauty-on-Demand
Beauty-on-Demand is a suite of express spa services that clients can enjoy while relaxing during the "down time" of hair color processing, or as an add-on to any service. With these treatments guests receive a skincare starter kit so they can continue their spa experience at home.
Beauty-on-Demand Services include
Hydrating Complete – a mini-facial treatment to help restore moisture to dry skin 15min• $53
Receive Aveda Botanical Kinetics Starter Set
Radiance Complete – a mini-facial exfoliating treatment to achieve radiance 15 min • $60
Receive Aveda Tourmaline Starter Set
Calm Complete – a mini facial treatment to address redness and sensitivity 15min • $35
Receive Aveda All Sensitive Skin Care Starter Set
Enbrightenment Complete – a mini-facial treatment to achieve a more even skin tone 15 min • $85
Receive Aveda Enbrightenment Starter Set).
The Spa Adriana-Marshs Mother's Day promotion is valid for gift certificates purchased in-store at Spa Adriana or on www.SpaAdriana.com. Offer good until May 13, 2012.
About Marshs of Huntington
Marshs and its sister stores Mitchells / Richards in CT, have offered the finest quality clothing and exceptional customer service for over 80 years, earning them the reputation as the premium purveyors of men's and women's clothing and accessories in Fairfield County and Long Island.
About Spa Adriana
Indulge yourself in the MayaSpa experience of Spa Adriana, an Aveda lifestyle salon and spa that captures the exotic beauty of the ancient Mayan culture. Recognized by Salon Today as one of the Top 200 Salons in the U.S. (2005), Spa Adriana was named Consumer Service of the Year by the Suffolk/Nassau Chamber of Commerce (2005). In addition, Adriana Vater was honored with the Top 50 Most Influential Women in Business Award given by the Long Island Business News (2009), and named Businesswoman of Distinction (2005) by Huntington, NY's Town Board. For more information, please visit us online at www.spaadriana.com, email us at spaadriana@optonline.net or call our Appointment Hotline at (631) 351-1555.
# # #