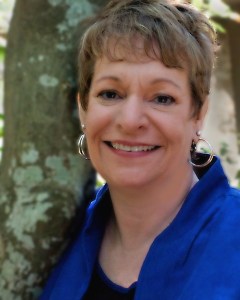 Many women like to wear high heels, whether it's every day or for that occasional special event to look extra glamorous. But usually they're giving up comfort. At the end of the day a high heel wearer may notice a back ache or complaining toes. Years of repeated wear can lead to bunions or knee problems.
Some have completely given up and traded in sexy pumps for sensible shoes. Some just accept the discomfort.
Good news! It is possible to be comfortable and fashionable at the same time.
This MoveStudio workshop will use the Feldenkrais Methodr to teach participants how to talk safely, gracefully and without pain in high heels. In "How to Walk in High Heels (without Pain!)" students will learn about body awareness and then apply the lessons to walking in heels.
The workshop takes place Saturday, October 8, from 2:30 to 5:30. Register by September 24 for the early-bird price of $30. Regular registration is $40; $50 at the door if space is available. Register online at the MoveStudio website.
MoveStudio is located at 17062 Preston Road, Suite 108, Dallas, TX, 75248. The studio is at the southeast corner of Preston and Campbell, facing Preston.
Says instructor MaryBeth Smith: "I hadn't worn high heels for years -- not even to my daughter's wedding -- because of my own history of back and knee problems. However, a glitzy event and new outfit made heels a necessity. I'm a Feldenkrais teacher, and even I am surprised that I can now walk in high heels without pain, looking and feeling great."
The first version of this workshop was offered by the Feldenkrais Institute of New York, and featured on Good Morning America.About MaryBeth Smith
Workshop instructor MaryBeth Smith improves human performance, helping people to navigate the world of intention, action, and achievement. She holds degrees in music from the University of Illinois and the University of Texas, San Antonio and has been a Guild Certified Feldenkrais Practitioner (GCFP) since 2004. Smith is the Director of the Feldenkrais Center of Houston, and is a nationally recognized authority on the improvement of human potential and performance. Her clients include business leaders, actors, dancers, teachers, athletes, members of the clergy, vocal and instrumental musicians, senior citizens, and people experiencing a variety of difficulties, including fibromyalgia, MS, stroke recovery, eating disorders, and gender reassignment. With over 20 years of experience teaching in university, business, and community settings, she now uses the Feldenkrais Method to help people realize their untapped potential. Smith is a member of the teaching faculty at Houston's Jung Center, presents classes and workshops in Houston and throughout the region, and writes extensively about performance improvement and the Feldenkrais Method.
For more information email staff at movestudio.com or call 972-732-0206.