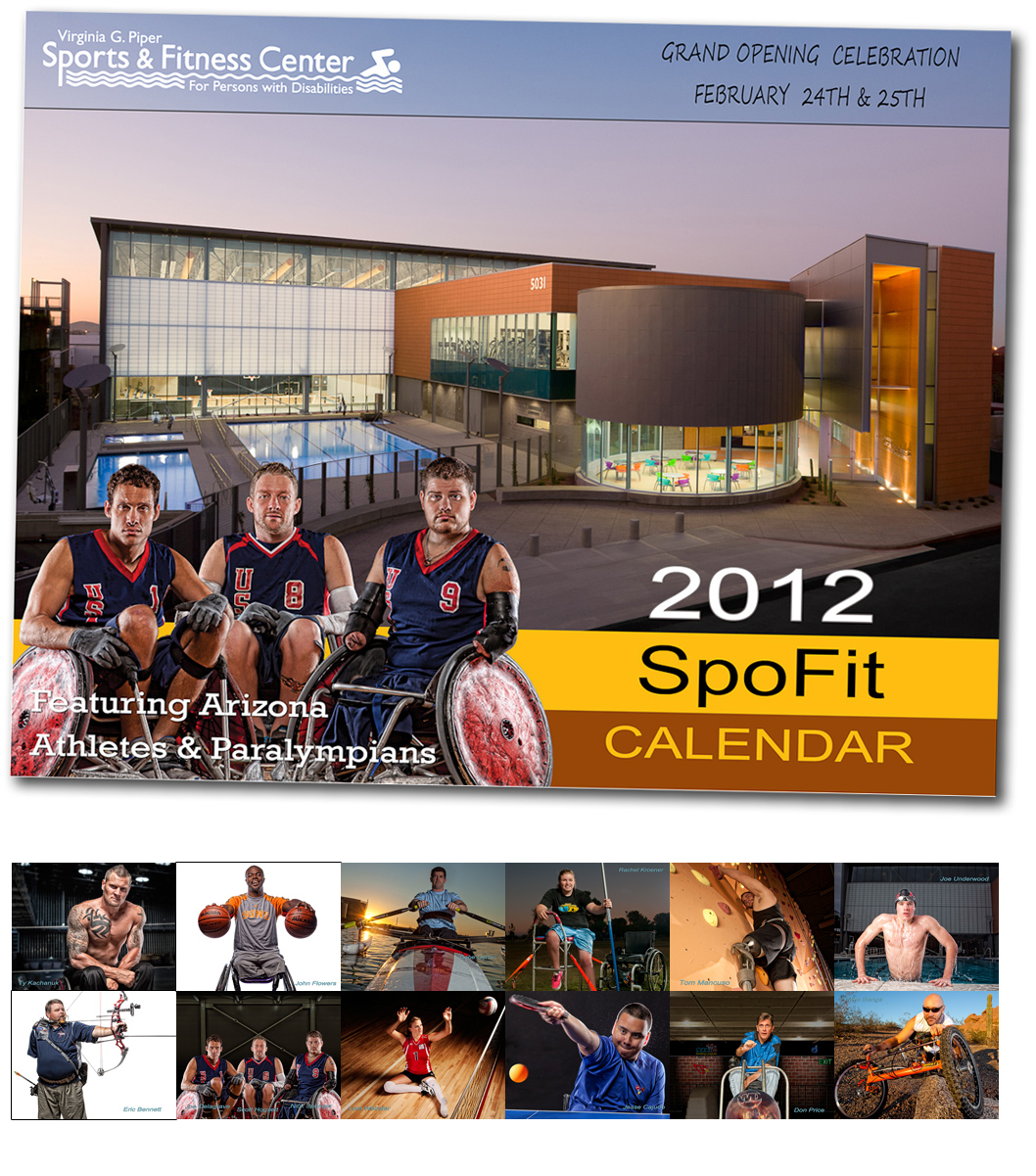 The brand new Virginia G. Piper Sports & Fitness Center (SpoFit) in Phoenix, Arizona recently came out with it's 2012 calendar featuring athletes who compete in various adaptive sports.
The portraits are designed to highlight just how much people with disabilities can do when presented with the opportunity. Many of the athletes are former Paralympians. Others are currently training for the 2012 Paralympics in London.
Sports include bodybuilding, basketball, rugby, track & field, rock climbing, swimming, archery, bowling, biking, table tennis and volleyball. The photographs were taken by local photographers who donate their efforts to the project.
Calendars are free while supplies last. Those outside the Phoenix area can pay the postage and receive calendars as well.
Media Contact:
Loren Worthington
Communications & Marketing Manager
ABIL/SpoFit (www.spofit.org)
Office: 602-386-4278