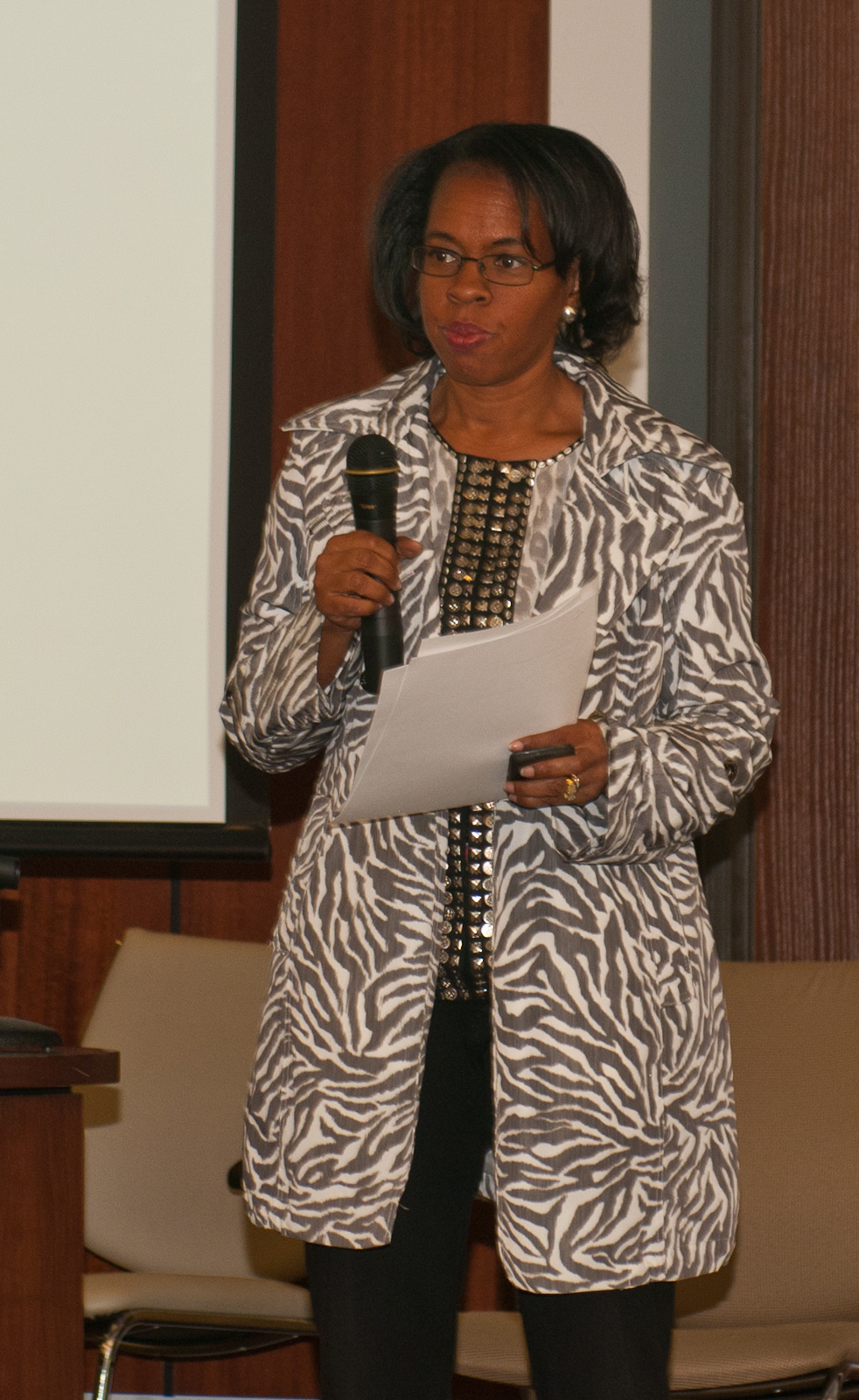 On February 28, Arizona Bridge to Independent Living (ABIL) and the Arizona Center for Disability Law (ACDL) were primary sponsors of the First Annual African American Conference on Disabilities. Over 150 people attended the event.
The event took place at the Disability Empowerment Center (DEC) and was divided into four sessions, with thirteen total workshops. The program spanned numerous issues of concern to those who are African American and living with disabilities.
Workshop topics ranged from Individualized Education Plans (IEPs) for students with disabilities, disability employment services such as vocational rehabilitation, and housing counseling, which discussed issues such as fair housing practices. Other topics included the importance of both mental and physical health, how working can affect Social Security benefits for people with disabilities and tips on effective money management skills.
The keynote speaker was Senator Leah Landrum-Taylor, who represents Arizona's 16th District. Senator Landrum-Taylor primarily discussed health-related matters, and specifically, how such issues often disproportionately affect African Americans with disabilities.
The senator outlined certain programs that are being downsized or cut outright, including eliminating Medicare coverage for all childless adults, slashing even temporary help for individuals with "extraordinary medical costs" to pay for needed care, and an enrollment freeze on KidsCare, including respite services for parents of children with disabilities.
A common thread woven through much of the day's program was the development of greater advocacy techniques, on both community and legislative levels. Senator Landrum-Taylor said one of the best ways for groups to advocate legislatively, no matter the issue, is to constantly reframe the message based on what resonates with any particular legislator.
"What's important as we're pushing forward with [advocacy] is to talk in a couple of different languages. If you're speaking to me, it's easy to say, '125,000 children will be on the waiting list' [if this program is cut]," she noted. "With others, you may want to [present the same issue as affecting employment], saying 'there will be this many jobs lost.''
Savannah McKnuckles, a double-leg amputee as a result of a pedestrian accident, attended the conference in her power wheelchair. She commented on why this conference is important.
"There are many African Americans that deal with various types of disabilities, but getting together gives us the opportunity to see the various issues and get answers to important questions."
Another key issue on Tuesday was education. Professor Danita Applewhite, Founder and CEO of White Apple Institute, helps people with disabilities navigate through high school and college through her organization.
Professor Applewhite is particularly concerned about the compounding effect of lower economic status on the ability of African Americans to obtain the educational services they need.
"Getting psychological assessments [for IEPs] in order to go to school is very important for everyone. But, many African Americans who are socio-economically disadvantaged are not able to get [these assessments] in order to get accommodations," she said.
Darryl Robinson, Corporate Liaison for Everest University Online, met with many conference guests about education throughout the day. Afterwards he added, "The African-American Conference on Disabilities sponsored by ABIL was very educational. The presenters for the workshops were professionals in their fields and provided valuable information for the attendees as well as the exhibitors."
"We spoke to several dozen individuals regarding the Continuing Educational opportunities available at Everest University Online. The atmosphere was very pleasant. We were not only one of the first exhibitors to arrive, we were the last to leave because we wanted to make sure everyone had an opportunity to speak with us. It is an event that we will participate in again in the future."
Various organizations with offices in the DEC, including Arizona Autism United, the Arizona Chapter of the National Multiple Sclerosis Society and Raising Special Kids, promoted their organizations during the conference.
The conference was organized by David Carey of ABIL. David commented, "I'm very pleased with the turn out. It is great to see people exchanging ideas and finding out others are working towards the same goals. I think both the consumers and advocates gained from the event and we look forward to hosting the event again in the future."
For more information on any of the above services or speakers, contact David Carey ABIL at davidc@abil.org or (602) 256-2245.