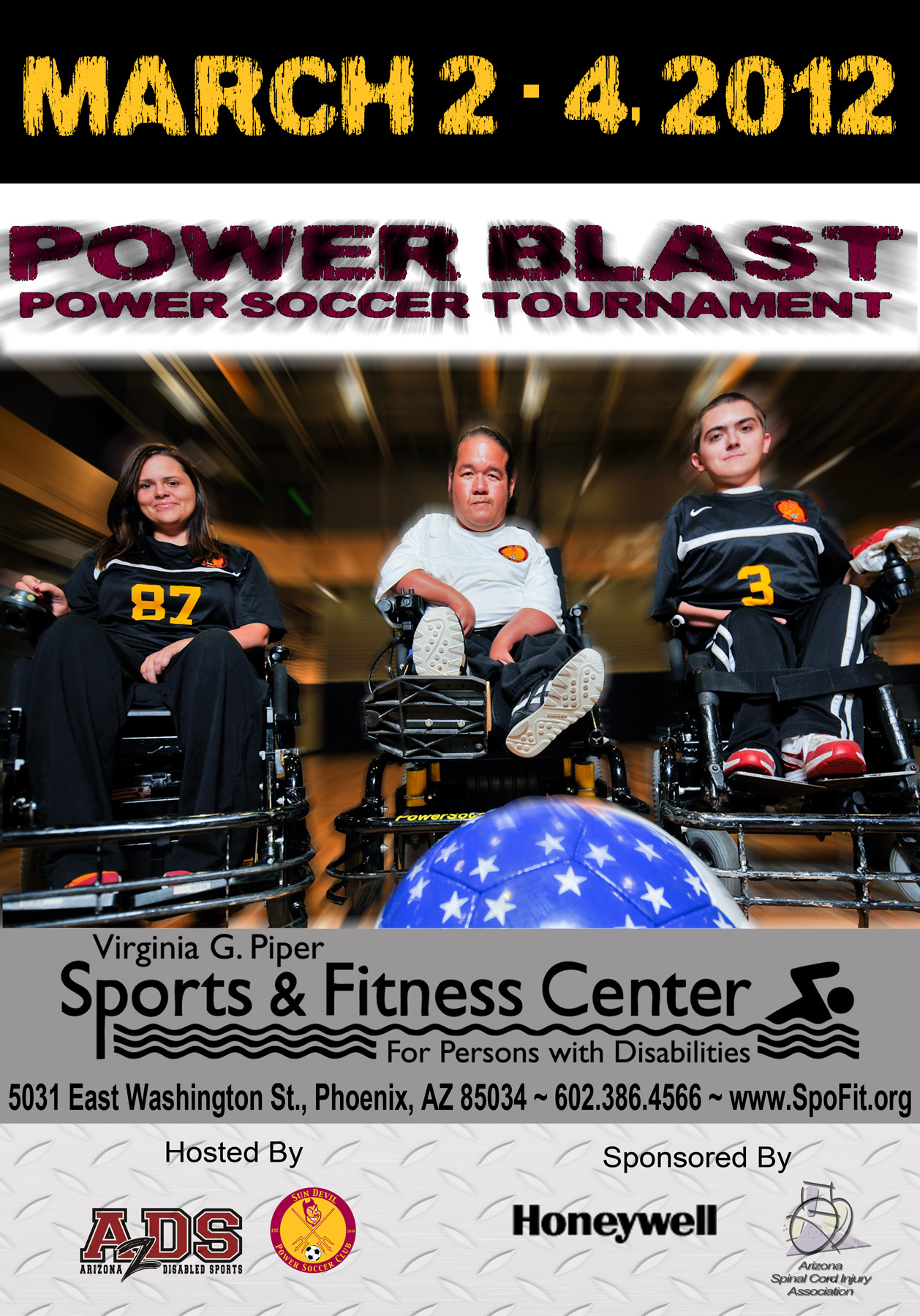 Coming off a successful title defense at the 2011 FIPFA World Cup in Paris, members of Team USA invade Phoenix with their club teams March 2nd – 4th for the annual Power Blast Power Soccer Tournament! Hosted by Arizona Disabled Sports, this year's tournament will feature several of the top teams from around the country. If you have never seen power soccer, be sure to come see the world's most popular sport for power wheelchair users!
This marks the first ever power soccer tournament held at the all new Virginia G. Piper Sports & Fitness Center (www.spofit.org) in Phoenix, Arizona. The facility is designed for people with disabilities and is one of just two in the country that is used specifically as a venue for ameteur sports competitions.
The event starts Friday and runs through Sunday. Check out the website for more details.