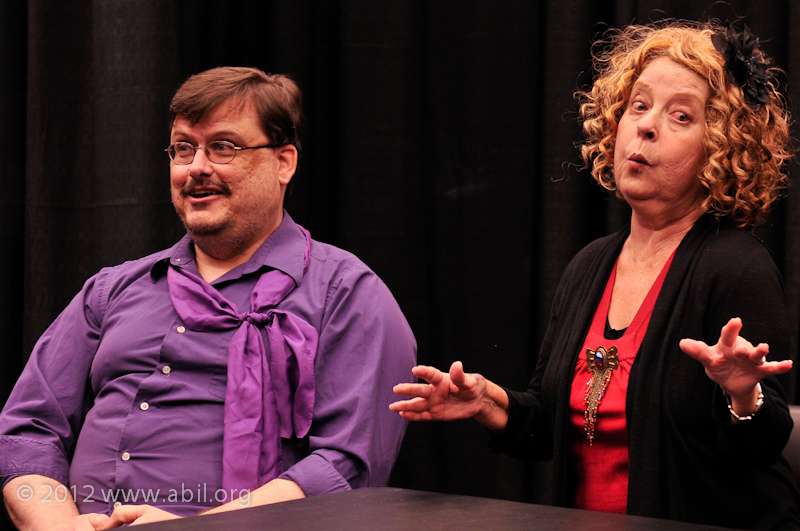 Improbable Theater Company (ITC) will be presenting its first play of the year, "We Need to Talk" starting Monday, April 2 at 7pm. All performances will be held at The Herberger Theatre Company in downtown Phoenix. The play is part of the Herberger's Lunch Time Theater program.
ITC, which is sponsored by Arizona Bridge to Independent Living (ABIL), is a Phoenix-based group that was formed in 1999. One of ITC's primary goals is to create awareness around issues of concern to people with disabilities.
"We Need to Talk" includes five scenes, each of which tackles common misconceptions and stereotypes about those with disabilities. The approximate running time is 45 minutes.
Delores D'Amore Goldsmith, who has been working with ITC for the past six years, is the director. This will mark Ms. Goldsmith's sixth time directing for the group. Her most recent production with ITC was "Funny as a Crutch" in 2011.
In addition to opening night, performances will take place Tuesday-Thursday, April 3-5 and Tuesday-Thursday, April 10-12. All curtain times, with the exception of opening night, are 12:10pm. Audio description and sign language interpreters will be available for the performance on Thursday, April 12.
For more information about "We Need to Talk" contact Steve Wiebe by email at steve@wfeinc.com.
The Herberger Theatre Company is located at 222 E Monroe St in Phoenix. Tickets may be purchased through the Herberger Theatre Company website, herbergertheatre.org, by phone at (602) 252-8497 or in person for $6.00.