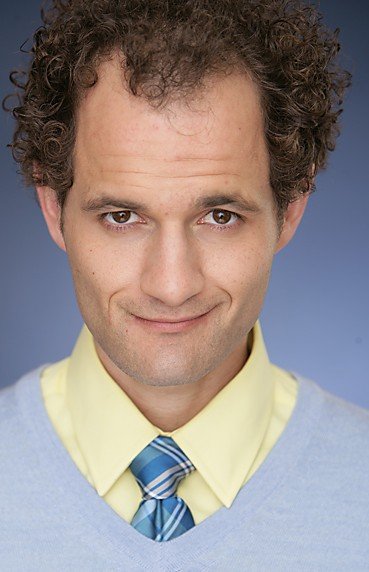 Hollywood, CA – Actor ERIC SATTERBERG will die a horrible death in the series finale of Spike TV's "1000 Ways to Die," scheduled to air on the network April 30, 2012, and then keep you laughing in an all-new episode of Nickelodeon's wildly successful sitcom, "iCarly," to air later this year.
The docu-series "1000 Ways to Die" showcases some of the most outrageously true stories about those who succumbed to the grim reaper in the most unorthodox of ways. In the series finale, "Death by Neti Pot," Satterberg portrays a hypochondriac who unknowingly turns his neti pot into a self-imposed deadly weapon.
Satterberg is fresh off his shooting a role on Nickelodeon's award-winning kid favorite, "iCarly." In the episode "iPawn," Carly (Miranda Cosgrove) and Sam (Jennette McCurdy) take a road-trip to Las Vegas where Sam's saucy mother is being held in a Las Vegas jail, along with some other sketchy characters including a wall-licker (Satterberg). The gang is forced to pawn some of their prized possessions for bail money at Silver and Gold Pawn Shop, featuring guest appearances by Rick 'The Spotter' Harrison, Corey 'Big Hoss' Harrison, and Austin 'Chumlee' Russell from History Channel's hit reality series "Pawn Stars."
And, coming soon to the film festival circuit, Satterberg can be seen in Green Sign Media's indie film, "The Down Home Alien Blues." Based on the popular book by Linnea Sinclair, Satterberg portrays a homicide detective who teams up with a stranded but beautiful alien commander to investigate some unexplained deaths and ultimately save everyone on Earth.
Also, Satterberg just booked a corporate industrial project for business management software company NetSuite, where he will be impersonating Garth from the popular "Wayne's World" films. The project is produced by C4MediaTV and will be viewed by over 5000 business professionals.
The Fullerton, CA native earned his BFA in Theatre from Chapman University and has appeared on stage in numerous productions, including as Vince in Fullerton's Hunger Artists award-winning "Buried Child," and as Jean in Live The Exit's staging of Strindberg's "Miss Julie." Satterberg also produces his own content with SatterBOOM Productions, including the comedy projects "The Incredible Eric," "Tapatio," and "I Got IT!!!"
Satterberg is represented by Meridian Talent Management and LB Talent Agency
For additional information about ERIC SATTERBERG visit: www.EricSatterberg.com
###