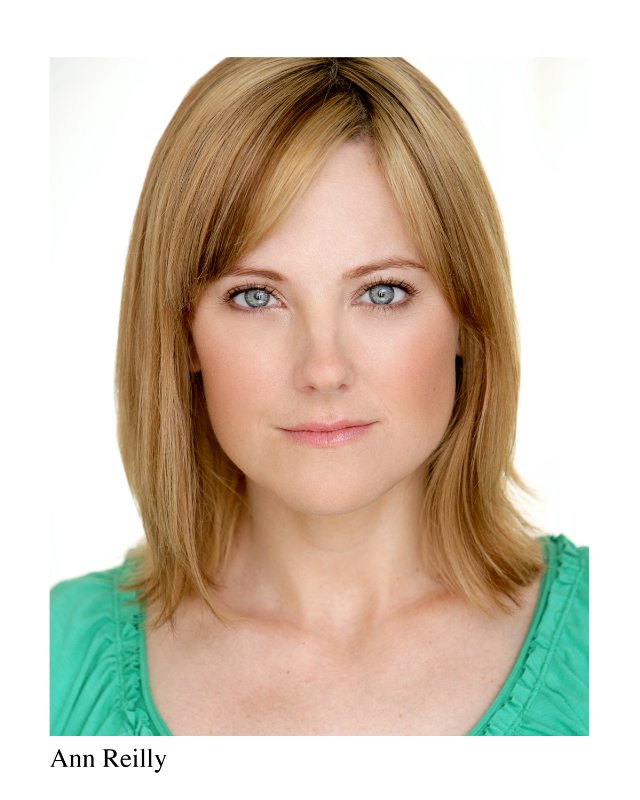 Los Angeles, CA – Actress ANN REILLY finds herself in a deadly situation when she makes her TV debut in an all new episode of ABC's hit crime-drama CASTLE on March 26th, 2012.
CASTLE chronicles successful mystery novelist Richard "Rick" Castle (Nathan Fillion) after he gets permission from the Mayor of New York City to tag along with an NYPD homicide investigation team for research purposes and discovers his newest muse, team leader Detective Kate Beckett (Stana Katic).
In the episode titled "47 Seconds," New York tourist Val Brookstone (Reilly) is subjected to questioning from homicide investigators Ryan (Seamus Dever) and Esposito (Jon Huertas) as Castle watches for clues to help solve their latest murder case.
Reilly was thrilled at the opportunity to work on this hit show, especially alongside such an amazing cast, commenting, "When I arrived on set, Nathan Fillion came right over to me, warmly shook my hand and said 'I'm Nathan, welcome.' I believe 'swoon' is the right word for my reaction. During filming Seamus (Dever) and Jon (Huertas) were cracking jokes with me, which instantly put me at ease. I feel very grateful that such talented and successful actors proved to be so kind and generous."
A Harrisburg, Pennsylvania native and the youngest of five children, Reilly first began acting at the tender age of 8 in Community Theater. In addition to acting, Reilly has also carved out a career as a writer. She studied filmmaking and screenwriting at NYU's famed Tisch School of the Arts, where she was awarded the prestigious Dean's Fellowship and earned her Master's Degree in Dramatic Writing. While there, she made the award-winning short film "Sincerely Yours," earning high-praise and international distribution. After graduation, Reilly made her way across the country to Los Angeles, where she has appeared on-screen in independent films and commercials. Today, Reilly continues to write screenplays and was recently commissioned to write a screenplay with her writing partner in Abu Dhabi. She currently lives in LA with her husband and their dog Georgie - a rescued Cavalier King Charles Spaniel.
For additional information about Ann Reilly visit: www.AnnReilly.com
###