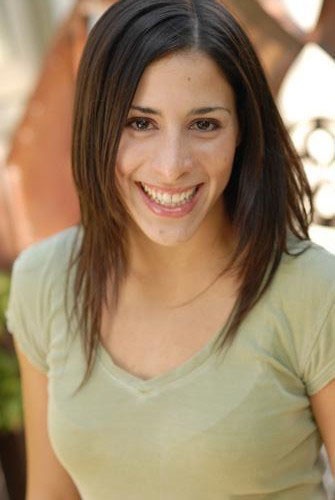 Los Angeles, CA – Rising Latina actress/comedian RENEE SANTOS is ready to LAUGH OUT LOUD, joining the lineup of comics, along with host Bruce Vilanch, at The Comedy Store for the Los Angeles Gay and Lesbian Center event benefiting Lifeworks on Sunday, April 1st.
With her hip, hilarious and queer brand of comedy, Santos burst onto the national comedy scene last year with her celebrated appearance in the "outrageous" Showtime stand-up comedy special "PRIDE COMEDY JAM," featuring 6 up-and-coming gay comics. And, Santos comes fresh off her appearance at the 2012 NACA Mid Atlantic Festival in Pennsylvania.
Taking her inspiration from her real life, Santos serves-up quick and clever tales that grab the heart of the human experience without taking life too seriously.
She first discovered her passion for performing as a young actor on the local stages of Cape Cod, and later learned to use it as a means to tell her story through laughter as a way to heal her emotional wounds. Santos is open about everything, from spending her teenage years in Foster Care, to learning to accept herself as a lesbian, to dealing with her Cuban Mother:
"My Mom said she'd like me to give up my lesbianism for Lent. 'It's 40 days Renee…just 40 days.' I was like, 'You know what you should give up for Lent Mom?...Hope!"
Santos is excited to bring her witty anecdotes to the east coast, commenting "I've always wanted to tour the country with my Comedy, having the opportunity to bring my art back to the coast that grew up on is an exciting honor. I hope to hit more East Coast cities!"
Santos is a regular on the Los Angeles comedy scene performing consistently at local clubs, including The Comedy Store, The Laugh Factory, and the Hollywood Improv, and is looking forward to touring the country in 2012.
Although she has a natural funny bone, Santos has been working hard at her craft for several years both on stage and on-camera. She recently appeared on the Jerry Bruckheimer produced CBS sci-fi series "Eleventh Hour" and has a commercial for the fast-food chain Wendy's currently airing nationwide. Her credits also include roles in several celebrated indie films, including "30 is the New 12" which first earned high praise at Outfest Film Festival in 2010, and "Shooting April" which was featured in two festivals and was named 'Favorite Movie of the Month' by Film Stage Magazine in October 2010.
In addition, her voice-over abilities have landed her regular gigs on the 'looping' scene, including numerous Disney projects and the NBC hit-series "Brothers and Sisters" for the last two seasons. Santos is no stranger to improvisation and sketch comedy either, beginning as an active member of Emerson College's Comedy Sketch Group in Boston and now sharing her characterizations on the stages of the infamous Upright Citizens Brigade (UCB) in Los Angeles. Currently, she is in pre-production on her all-new original sketch comedy show for UCB.
In her spare time, Santos doesn't like to just sit around. She is a competitive tri-athlete and marathon runner, and an active volunteer with LifeWorks, a youth development and mentoring program at the L.A. Gay and Lesbian Center.
For further information on RENEE SANTOS visit: www.ReneeSantos.com
Facebook: www.facebook.com/pages/Renee-Santos/223567691048134
Twitter: https://twitter.com/#!/ReneeSantosLA
###