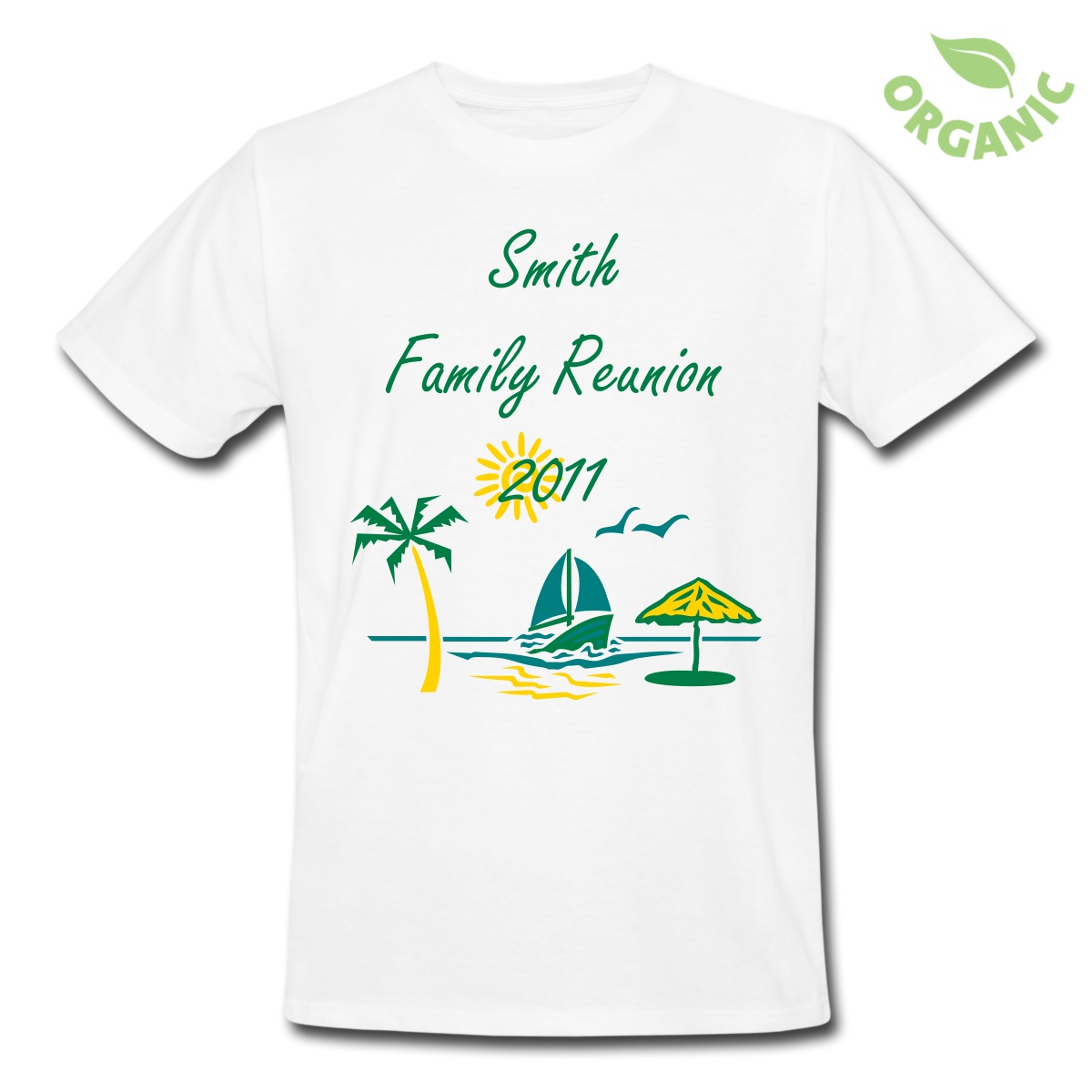 With the rising cost of gas prices and flights it's no wonder more and more families are spending their summer vacations closer to home. Staycations have become the new norm, and that can present a new set of challenges-not the least of which is how to keep everyone entertained and happy.
Spreadshirt, the leading multi-channel clothing-commerce platform, has some great tips for making any summer staycation a fun and memorable one. Spreadshirt is a cool site for creating and designing your own personalized clothing. Designing a t-shirt, hoodie, hat or accessory is a great family-friendly activity and a perfect way to bring everyone together, without draining the bank account.
Below, Spreadshirt offers five good reasons why you should consider making your own staycation fashion statement this summer.
1. Family fun for all ages
Kick-off a family reunion with specially designed
hats, tees, or hoodies
! From Grandma down to the youngest cousin, there is something special just waiting to be created. And wearing your personalized reunion apparel after the event is over will always be a warm reminder of a fond family memory.
2. Safety in numbers
If you're planning a visit to an amusement park this summer, designing a tee for all to wear is not only a fun activity, it can keep the group safe too! If someone gets separated from the pack-whether your young child or your husband-wearing the same
T-Shirt
color and design will help you find them.
3. Raindrops keep falling on your head
Having a rainy staycation day? No problem-gather everyone around the computer and even the
little
ones will want in on the fun! Spreadshirt is so easy to use that everyone in the family will want to get their creative juices flowing-and it's a great way to pass the time on a rainy day.
4. Friendly competition
Even the guys can get in on the fun by making sure the winning team at the BBQ throwdown is not only remembered for award winning cooking but for their awesome style too! Create a unique apron for the all time best
BBQ King
. Your guy will be able to assert his bragging rights every time he fires up the grill and wear his "crown" proudly up until the next staycation cook-off.
5. Girls just want to have fun
You love your family, but even mom needs a little "me time" during a summer staycation. Plan a fun night out with friends and create a unique
top
for a night out with the girls. and don't forget a fruity drink or two!
For more summer staycation ideas and to design your own creations, visit http://www.spreadshirt.com.