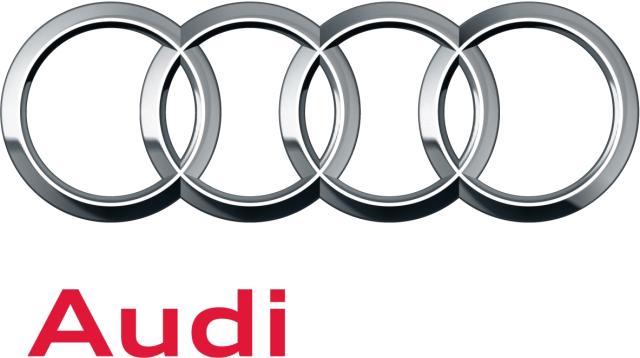 Audi returns for the fourth year as the official vehicle of Best Buddies International and the Title Sponsor of the 2011 Audi Best Buddies Challenge: Hyannis Port. Founded by Anthony Kennedy Shriver in 1989, Best Buddies is a nonprofit dedicated to establishing a global volunteer movement that creates opportunities for one-to-one friendships, integrated employment and leadership development for people with intellectual and developmental disabilities. Steve White Audi is very proud to be affiliated with such a great cause.
On June 3 and 4, more than 1,500 people are expected to participate in the Twelfth Annual Audi Best Buddies Challenge: Hyannis Port, a charity walk, run and ride to benefit Best Buddies International. Tom Brady, New England Patriots quarterback and Best Buddies Global Ambassador, will serve for the fourth time as Honorary Chairman.
"I'm honored to join Audi and Best Buddies to raise money for such a tremendous cause," says Brady. "What strikes me most about Best Buddies is the simplicity - and magnitude of the mission. Friendship is a simple idea. Connecting people who may not normally be friends and changing the way people think about individuals with intellectual and developmental disabilities - that's huge."
The Tom Brady Football Challenge & Michael Schlow Celebrity Chef Tailgate Party at Harvard Stadium will kick off the weekend's festivities on Friday, June 3. During the game, Brady will play quarterback alongside Best Buddies participants and supporters, including Patriots past and present , such as Tedy Bruschi, Tully Banta-Cain, Julian Edelman, and Dan Koppen, and Arizona Cardinals Kicker Jay Feely. Following the game, Michael Schlow, Executive Chef and Owner of Radius, Via Matta and Alta Strada restaurants, will host a tailgate party, with the help of Best Buddies participants, who will serve as his sous chefs.
On Saturday, June 4, hundreds of cyclists will take the starting line at Boston's John F. Kennedy Presidential Library & Museum for the picturesque 100-mile ride from Boston to Hyannis Port. The Challenge, which is open to participants of all ages and abilities, is designed to showcase the Best Buddies mission in action. It also features alternative 50 and 20-mile cycling routes, as well as the Carl Lewis Challenge, a 5K run and 3K walk led by the Olympic gold-medalist himself.
Since partnering with best Buddies International in 2007, Audi has helped the organization raise more than $36 million in total donations. Audi of America has brought in Buddy interns and employees to work at its Herndon headquarter, and in addition to the corporate funding, Audi dealers and partners have donated more than US $ 350,000 at joint regional events.
"Audi is proud to partner with Best Buddies International and once again serve as the title sponsor of this event," says Johan de Nysschen, President, Audi of America. "Social responsibility continues to be a key component of our corporate culture, and we have successfully engaged our employees, dealers and partners in this rewarding partnership. On this note, I am thrilled to have our Audi cycling team return for another year."
This year, there will be a special Friendship Race, where participants will be invited to team-up with their mothers and fathers to compete on tandem bikes, in honor of the late Eunice Kennedy Shriver and Sergeant Shriver. Eunice Kennedy Shriver was a great philanthropist who truly believed that the human spirit could overcome any obstacles. It was that belief that not only inspired her to build Special Olympics, but also her son Anthony to found Best Buddies International.
The Challenge will be capped off by a New England-style clambake and private concert for all participants and special guests by Grammy-nominated singer/songwriter Natasha Bedingfield.
ABOUT BEST BUDDIES INTERNATIONAL
Best Buddiesr is a nonprofit 501(c)(3) organization dedicated to establishing a global volunteer movement that creates opportunities for one-to-one friendships, integrated employment and leadership development for people with intellectual and developmental disabilities. Founded in 1989 by Anthony Kennedy Shriver, Best Buddies is a vibrant organization that has grown from one original chapter to almost 1,500 middle school, high school, and college chapters worldwide. Today, Best Buddies' seven formal programs - Colleges, High Schools, Middle Schools, Citizens, e-Buddiesrr , Jobs and Ambassadors - engage participants in each of the 50 states and in 50 countries, positively impacting the lives of nearly 700,000 people with and without disabilities around the world. As a result of their involvement with Best Buddies, people with intellectual and developmental disabilities secure rewarding jobs, live on their own, become inspirational leaders, and make lifelong friendships. For more information, please visit www.bestbuddies.org or www.bestbuddieschallenge.org.
About Steve White Audi
Steve White Volkswagen Audi is an award winning, family owned Volkswagen Audi dealership.  Located at 100 Duvall Drive in Greenville, SC, and sells a great selection of Volkswagen, Audi, Interneationaland preowned vehicles, as well as providing quality automotive service. Our services include trusted Volkswagen and Audi car repair, original parts, and financing to help for our customers get the car of their dreams.
Steve White Volkswagen Audi is also a contributing member of the local community with active involvement in professional organizations such as the Better Business Bureau, the Greenville Chamber of Commerce, and the United Way of Greenville County.