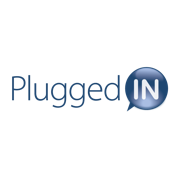 Edelman, the world's largest public relations firm, announced today that its research company StrategyOne has acquired PluggedIN, an insights firm specializing in building and managing market research online communities (MROCs).

"The addition of PluggedIN to StrategyOne builds on StrategyOne's success and provides Edelman with the tools to offer clients real-time insights and engagement with their consumers and other stakeholder groups critical to their success," said Alan VanderMolen, president and CEO, Global Practices & Diversified Insights Businesses, Edelman. "We are thrilled to add PluggedIN to our company."

"Working together with StrategyOne will allow us to expand the capabilities of our platform and approach in ways that will deliver new insights for our combined client base, while simultaneously driving innovation in the MROC space," said Matt Foley, co-founder of PluggedIN.

Founded in 2006, PluggedIN works with clients allowing them to gain a rich understanding of their consumers' attitudes and behaviors, while building relationships with their core audience in real-time.

The PluggedIN platform integrates aspects of social networking and community features with the methodological rigor of qualitative and quantitative market research, fueling clients' business with insights-driven strategy.

"We are committed to evolving StrategyOne into a next generation, insights and strategic research firm," said Neal Flieger, chairman, StrategyOne. "This acquisition is a critical part of our journey."

Also called "insights communities", MROCs are among the fastest growing new tools in the market research industry. The industry leading 2011 GreenBook Research Industry Trends report found that 58% of research buyers saw online community research in their future, ahead of mobile surveys (41%) and text analytics (47%) and just behind social media analytics (68%).

By building communities of individuals who share a common passion or demographic - technology early adopters, critical consumer segments, millenials, moms, policy influentials, etc. - MROCs offer clients a 24-7 online research pool that delivers a level of insight richer than traditional focus groups, and more immediate than a survey. MROCs allow clients to engage with key stakeholder audiences, co-create new offerings and gauge their reactions to new ideas, messages, products or campaign concepts.

The acquisition builds on StrategyOne's momentum as the fifth fastest growing major US market research firm of the last five years, according to Inside Research. Over the past five years StrategyOne has grown 126% and now has offices in London, Paris, New York, Washington, Brussels, Chicago, Abu Dhabi, Atlanta, Silicon Valley and Rochester, NY.

The acquisition strengthens not only StrategyOne's MROC offering, but the firm's commitment to quality, insight and foresight.

"Insights communities are a cornerstone of market research's future as the industry shifts from an emphasis on asking to an emphasis on listening and collaborating. We feel strongly that community based research is only beginning to achieve its true potential and that this research approach will continue to see explosive growth in the years ahead," said Robert Moran, U.S. president, StrategyOne. IBM's Global CEO study found that `88% of all CEOs believe getting closer to the customer is the top business strategy over the next five years.' Insights communities are a powerful tool in achieving this level of customer insight."

Founded by Ben Werzinger and Matt Foley, PluggedIN hosted MROCs on behalf of multiple Fortune 500 companies such as Kraft Foods, T-Mobile, General Mills and Shell.

PluggedIN brings its MROC expertise and advanced community research platform to StrategyOne's full-service research and insights portfolio, giving StrategyOne and Edelman clients the opportunity to pull game changing insights out of their own, proprietary consumer or stakeholder communities.

"It's clear to us that MROCs will play a larger role in market research as communication among companies and their customers becomes even more social and community-driven. This partnership allows us to pair our community approach with a cutting edge, full-service market research company, giving our clients more robust ways to fuel insights," said Ben Werzinger, co-founder, PluggedIN.

The firm will operate as StrategyOne, and the StrategyOne's PluggedIN Communities team, led by Ben Werzinger, Matt Foley and Lail Brown, will be based in Rochester, NY.

###

About Edelman
Edelman is the world's largest independent public relations firm, with wholly owned offices in 54 cities and 4,000 employees worldwide. Edelman was named Advertising Age's top-ranked PR firm of the decade and one of its "2010 A-List Agencies" and "2010 Best Places to Work;" PRWeek's "2011 Large PR Agency of the Year;" European Excellence Awards' "2010 Agency of the Year;" Holmes Report's "Agency of the Decade" and "2009 Asia Pacific Consultancy of the Year;" and among Glassdoor's top five "2011 Best Places to Work." Edelman owns specialty firms Blue (advertising), StrategyOne (research), Ruth (integrated marketing), DJE Science (medical education/publishing and science communications), and MATTER (sports, sponsorship, and entertainment). Visit www.edelman.com for more information.

About StrategyOne
StrategyOne is an insights-driven strategic consulting firm owned by Daniel J. Edelman, the world's largest independent PR company. StrategyOne provides evidence based stakeholder insights, analysis and media measurement, and specializes in reputation, branding and communications research, with international capabilities. StrategyOne has offices located in New York, Washington, Paris, London, Brussels, Chicago, Abu Dhabi, Atlanta, Silicon Valley, and Rochester, NY . Visit www.strategyone.com for more information.

About PluggedIN
Rochester, NY-based PluggedIN Co. helps companies connect with the voice of their customer through online communities for market research and customer insight. Visit www.PluggedINco.com for more information.