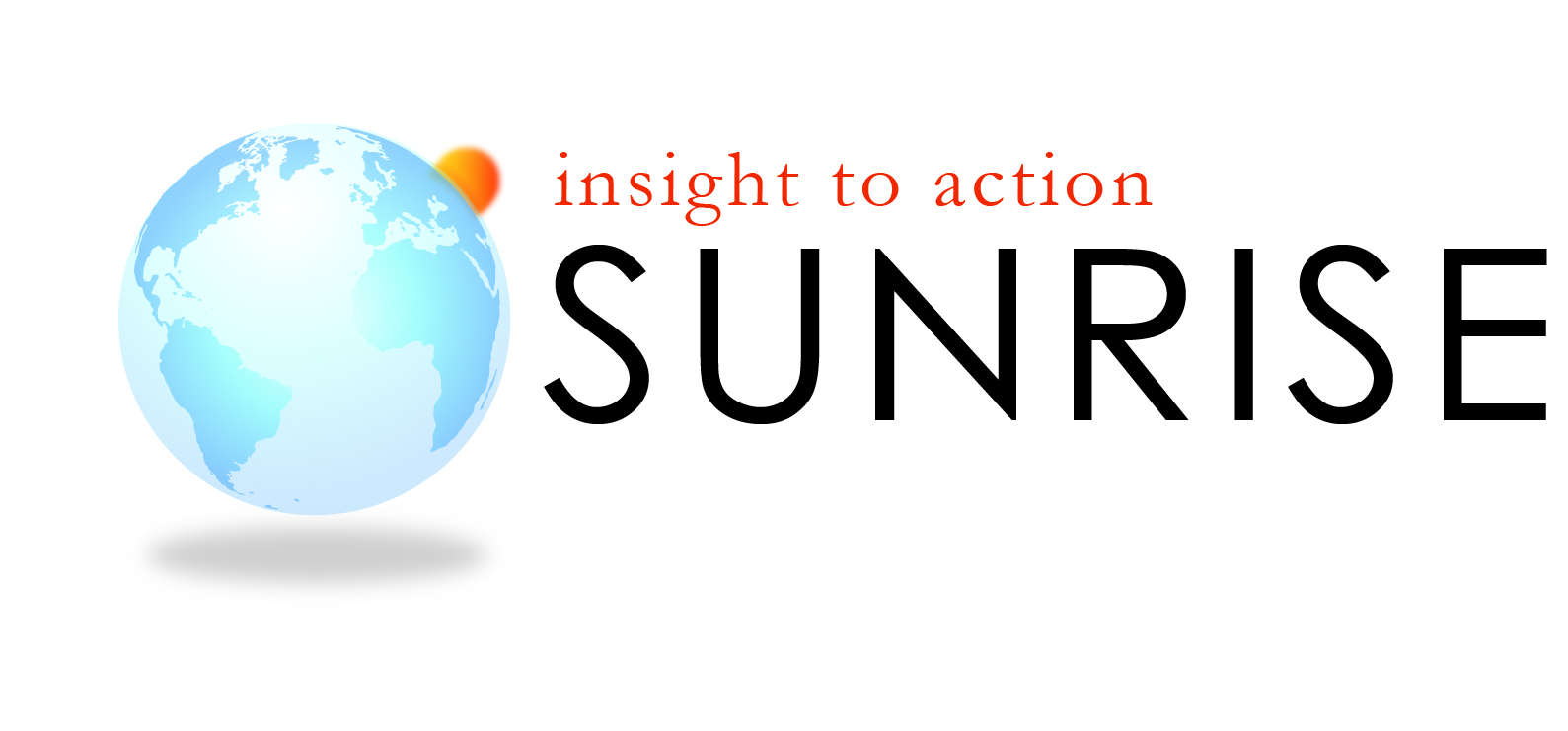 StrategyOne, the insights-driven market research firm and division of Edelman, has collaborated with the Boston-based Crimson Hexagon, the leading provider of real-time social media monitoring and analysis, to develop a breakthrough expansion in its global service capabilities with the introduction of a new daily multi-language digital media measurement and analytics tool called "Sunrise".
"We branded it Sunrise because we will deliver a comprehensive set of analytics of the last 24 hours of digital and social activity," said Steve Lombardo, Global CEO of StrategyOne. "Sunrise will be the first thing our clients read each morning, to understand their brand position in the vast global communications environment."
"Crimson Hexagon is a global data and analytics company that synthesizes social media insights with clear and accurate analyses of historic and current market data," said Patricia Gottesman, Crimson Hexagon President and CEO. "StrategyOne is a strategic thought leader for corporations around the world. Our partnership will introduce C-Suite clients of both companies to a new realm of intelligence gathering and knowledge growth."
The Sunrise analytics tool offers enhanced capabilities that will give Edelman and StrategyOne's clients a richer perspective into the conversations and underlying trends that impact the attitudes of their key stakeholders on a global and regional scale. The tool is multi-lingual and can measure volume and sentiment using any specific terms or categories a client chooses.
Sunrise is the latest tool in StrategyOne's continually evolving arsenal of research and measurement tools. The firm, who annually fields the highly-respected Edelman Trust Barometer as well as the Edelman Health Barometer and GoodPurpose surveys, recently added real-time online community research with its PluggedIn Communities offering. Sunrise further amplifies StrategyOne's core competency in uncovering action-oriented insights through the fusion of technology-driven analytics and strategic human reasoning.
"The role of measurement is evolving into a critical, daily tool that corporate reputation stewards, as well as brand managers and marketers, are relying on to drive their strategies forward," said Neal Flieger, Chairman of StrategyOne. "With tools like Sunrise, measurement is no longer asking 'how did we do?' It's answering 'where are we going?'"
Sunrise is the result of collaboration between StrategyOne and Boston-based Crimson Hexagon, the industry-leading provider of social media monitoring and analysis technologies. Sunrise Version 1.0 will introduce the platform's fundamental analytics capabilities, while Sunrise Version 2.0, scheduled for release in early 2012, will transform the way those analytics are synthesized into strategic insights and delivered to communications executives.
"Ultimately this is about better insights through better analytics. Our clients, marketing and communications leaders, are up early in the morning, following the conversation around their company. We've tailored Sunrise exactly to meet their needs: an easily digestible dashboard that allows them to make informed decisions," Lombardo explained.
Sunrise Version 1.0 will offer the following multi-lingual media measurement and analytics capabilities:
Narrative-driven analytics comprised of key observations, insights, and curated online conversations and media
Tracking, trending, and analysis of key messages, topics, and industry concepts
Sentiment and mention volume tracking across competitors
Brand and corporate reputation descriptors tracking
Comprehensive analysis of relevant conversation from online news, blogs, Twitter, Facebook, message boards, and other sources
"The Sunrise tool will deliver a combination of editorial content, curated media, and cross-channel analytics – all through the lens of a narrative shaped by human intelligence. We're excited by the collaboration which resulted in Sunrise, and we're leveraging the Crimson Hexagon platform to enable new insights-oriented analytics that were simply not possible in the past with less mature technologies," said Matthew Groch, Chief Technology Officer, StrategyOne.
###
About StrategyOne Inc.
StrategyOne is an insights-driven market research firm owned by Daniel J. Edelman, Inc., the world's largest independent PR company. StrategyOne provides evidence-based stakeholder insights, analysis and media measurement to corporate, organizational and governmental clients globally. The firm specializes in reputation, branding and communications research. Headquartered in Washington, DC, StrategyOne also has U.S. offices in New York, Chicago, Silicon Valley, Atlanta, Houston, Seattle and Rochester. International StrategyOne offices are located in Paris, London, Brussels and Abu Dhabi. Visit www.strategyone.com for more information.
About Crimson Hexagon, Inc.
Crimson Hexagon, founded in 2007, is the leading provider of real-time social media monitoring and analysis to brands, agencies, media firms and their partners. Powered by patent-pending technology developed at Harvard University's Institute for Quantitative Social Science, the Crimson Hexagon ForSight™ platform overcomes the limits of traditional market research by delivering a real-time view of how engaged online consumers truly think and feel about a brand or issue. For more information go to: http://www.crimsonhexagon.com or read the Crimson Hexagon Social Media Monitoring and Analysis blog: http://www.crimsonhexagon.com/blog/.