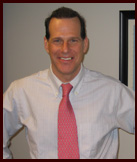 Strategic research firm StrategyOne, a Daniel J. Edelman company and top 50 U.S. Market Research company, today announced its appointment of Steve Lombardo as Global CEO. Lombardo served as founding president of StrategyOne from 1999 until 2003, when he left to form Lombardo Consulting Group (LCG). He rejoins StrategyOne in conjunction with its acquisition of LCG. Lombardo will be based in Washington, D.C. and will report to Neal Flieger, Chair, StrategyOne.

StrategyOne grew 23% in 2010 and currently includes approximately 80 employees in nine offices across the U.S., U.K., France and the UAE. StrategyOne's acquisition of LCG brings strong relationships with key clients, including Pfizer, Kayak.com and the U.S. Chamber of Commerce, among others. These clients will help to expand an existing roster of global brands for which StrategyOne provides services including AstraZeneca, eBay, GE, Pepsico, Starbucks and Unilever.

"Dynamic insights and research capabilities are at the forefront of our efforts to evolve PR to accommodate the ever-changing marketplace - ensuring that we continually enhance our value proposition to our clients," said Alan VanderMolen, president and CEO, Global Practices & Diversified Insights Businesses, Edelman. "Steve brings an exceptional record of leadership in market research and will be a key driver of StrategyOne's expansion, both in scope and geography."

Lombardo has more than 20 years of public opinion and market research experience. He began working in politics as a pollster in the 1990s on the campaigns of Senator Kit Bond and Governor John Ashcroft of Missouri, Judd Gregg of New Hampshire, California Governor Pete Wilson and the Bush re-election campaign in 1992. While his primary focus is managing message development and research for global corporate clients, he continues to work in the political arena, recently serving as a research consultant to the Romney for President Campaign in 2008.

"Steve led StrategyOne through a string of successes - including the launch of the Edelman Trust Barometerr, the marriage of research and insights to the core Edelman offering and the formation of a business that offered both insights and measurement to clients early on," said Flieger. "He is a strategic, visionary and creative thinker who will continue to grow our capabilities across the entire Insights and Communications Measurement and Analytics spectrum."

In addition to Lombardo, Matt Norquist is joining StrategyOne as executive vice president to lead its New York office. He was previously a Partner at Gallup Consulting.

Norquist has significant international research, management and consulting experience, having opened and managed Gallup's offices in Jeddah, Saudi Arabia and Dubai and managed Gallup Tokyo. He also served as the Global Director for Gallup University, building Gallup's executive MBA programs. He will report to Robert Moran, U.S. regional president, StrategyOne.

Lombardo and Norquist will start on May 31.

# # #

About StrategyOne
StrategyOne is a global, insights-driven strategic consulting firm owned by DJ Edelman, the world's largest independent PR company. StrategyOne provides evidence-based stakeholder insights, analysis and media measurement, and specializes in reputation, branding and communications research. StrategyOne has offices located in New York, Washington, Paris, London, Brussels, Chicago, Atlanta, Silicon Valley and Abu Dhabi. StrategyOne is a recognized firm among the 2010 Honomichl list of top 50 market research firms across the United States. Visit www.strategyone.com for more information.