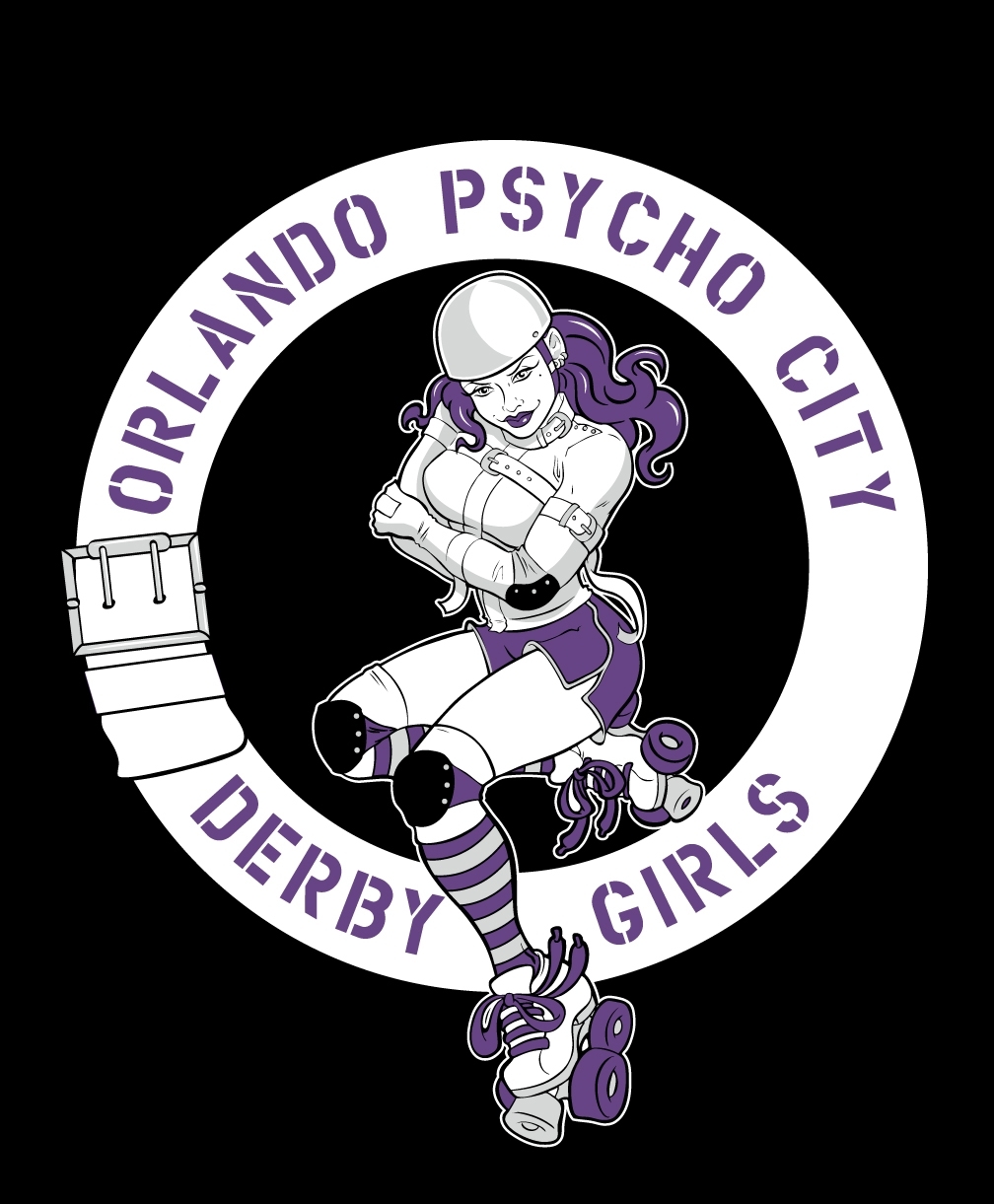 Orlando, FL, April 9, 2012 – Studio K, (www.studiokorlando.com) an entertainment studio featuring the largest offering of dance and dance fitness classes for adults in Central Florida, a photography division, and a national public relations agency, has partnered with the Orlando Psycho City Derby Girls (www.orlandoderbygirls.com), an Orlando based, non-profit women's roller derby league. Through this partnership, Studio K will serve as the primary entertainment performance for two upcoming derby matches this April.
Studio K was selected to provide dance entertainment to derby spectators featuring two styles – Burlesque on April 14, 2012, at the team's final midnight game event, and Hip Hop at the April 22, 2012, Season Closer. The two events will highlight Studio K professional dancers and instructors, and will be held at the Semoran Skateway in Casselberry, FL.
"It is a tremendous honor to partner with such a talented group of women within the Orlando community who also represent a strong and thriving Orlando sports team," said Kristin Weissman, Owner and CEO of Studio K. "We are very proud to be selected and are looking forward to providing the very best performances we can offer for the team and for their devoted fans."
Orlando Psycho City Derby originated in 2009 under the Old School Derby Association (OSDA) and has quickly expanded into one of Orlando's most popular icons among local female athletes today. Consisting of three teams – the Sunnyland Slammers, Serial Thrillers and Arkham Assailants, this skater-run league was developed upon the foundation of teamwork and the promotion of positive public image and athleticism, shaping the league into what it is today. The team challenges its boundaries as athletes as well as performers, delivering an exceptional show for the fans.
"It is more than just a sport, it is a unique and exciting way of providing the Central Florida community with an alternative form of entertainment," said Tiffany Maitland, Co-Owner of Orlando Psycho City Derby. "We are excited to have Studio K here to be a part of our mission of providing guests an unforgettable experience, and to serve as a true testament to our efforts in highlighting and supporting local business partnerships."
About Orlando Psycho City Derby Girls:
Orlando Psycho City Derby Girls is a non-profit, skater-operated league based out of Orlando, FL. The members of the league are strong, motivated women who train hard and work hard. The mission of the organization is to encourage positive change within the team, as well as within the community. For more information on the Orlando Psycho City Derby Girls, please visit: www.orlandoderbygirls.com.
About Studio K Agency Division:
Studio K, Inc. is a national public relations firm and entertainment studio. Based in Orlando, FL agency clients include corporations and individuals in the marketing, technology, fashion, music, film, consumer product, and non-profit industries. For more information on Studio K, please visit: www.studiokorlando.com.
###