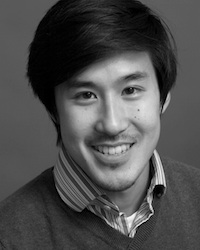 Sustainable Silicon Valley (SSV) today announced the addition of new officers to SSV's Board of Directors. Frank Teng of Jones Lang LaSalle is Chair, Ephi Banaynal dela Cruz of SAP is Vice Chair, Chris Schwarz of CanyonSnow Consulting is Secretary and Carl Hekkert of Silicon Valley Bank continues as Treasurer.
Incoming Chair Frank Teng thanked out-going officers, Chair Bonnie Nixon of the Sustainability Consortium and Vice Chair Jose Iglesias of Symantec, for their outstanding leadership.
"We are grateful for Bonnie and Jose's dedication to carrying out the vision and mission of Sustainable Silicon Valley. Under their leadership, we evaluated our core focus areas and established a new strategic plan. We are delighted to continue to have the benefit of their wisdom, guidance and keen strategic insight going forward," said Teng.
The Board also announced that a festive community picnic will be held for SSV partners, volunteers, staff, advisors, family and Board members to meet, mingle and celebrate on Aug. 25. See the SSV website for details.
Upcoming SSV programs include:


"Design for Sustainability: Biomimicry," hosted by Genentech on Sept. 8 in South San Francisco, will feature presentations from the senior director of product management for Qualcomm's mirasolr display (inspired by a butterfly's refractive wings) and the founder and CEO of Agua Via, a startup making water filtration systems (inspired by how the kidney operates).

"Climate Earth Workshop" on Oct. 6 will educate attendees on methods of evaluating carbon emissions and water use in company supply chains.

"Frameworks for Accountability and Transparency in Supply Chains," hosted by Intuit on Nov. 3, will feature Board member Bonnie Nixon of TSC and SSV Board Vice Chair Ephi Banaynal dela Cruz of SAP.
About SSV:
Sustainable Silicon Valley (SSV) is leading the Silicon Valley Business Community to a more sustainable future. By engaging and collaborating with local government agencies, business, and community organizations SSV operates to help address the highest priority environmental issues in the Valley. SSV's 130+ partners are innovators from all sectors who are creating a nationally recognized model for regional collaboration on sustainability and accomplishing breakthrough results for environmental, economic and social resilience. The EcoCloudT Innovation Platform, created in conjunction with public and private sector partners, is SSV's vision of industrial ecology put into practice in Silicon Valley. SSV is a 501(c)(3) public benefit corporation. For more information please visit, www.sustainablesv.org.