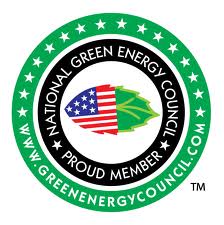 Swipes Lovin Wipes is an all natural and eco freindly personal hygeine wipe intended for adults to freshen up before and after intimate moments. The wipes are made from a plant based material from 98% renewable resources, they are biodegradable, compostbale, dispersiblem and therefor truly flushable. The solution is free of alcohol, chlorine, and dyes, is hypo allergenic, and safe for use on the most sensitive areas on the body.
The team at Swipes Inc has been committed to the use of earth freindly products since its inceptions so it wa sonly natual that they should join forces with like minded organizations such as the IGEC.
The IGEC is an International association comprised of individuals and companies that promote "Green" (sustainable) forms of energy production, renewable energy sources, sustainable design practices and advanced thinking in utilizing education and information for the promotion of being better stewards of our environment.
"On November 23, 2011, Swipes Lovin Wipes, was officially welcomed as a member of the International Green Energy Council. Being a member of this prestegious organization is like wearing a Green Badge of Honor, and we do so proudly," says CFO of Swipes Inc., Maxine Gomez
The IGEC exists to provide advice and to render opinions pertaining to all of the issues affecting the "Green" industry on the Federal, state, county and municipal levels of government; to maintain surveillance, review and analysis of all governmental activities, whether federal, state, county or local in nature, which affect the "Green" industry, whether legislative, executive or judicial in form and scope; to maintain liaison with all levels of government; and to initiate, defend, and otherwise support environmentally sound initiatives that support sustainable energy practices in all its forms.
"As a new mom I wanted to make something I could feel proud of for my children. I am more aware of the importance to preserve our resoucres for generation yet to come. With the support of the IGEC we will be able to make strides in the right direction," says CEO of Swipes Inc., Vera Lund
The IGEC works to maintain and increase the qualified membership of the IGEC by providing services not otherwise readily available, to establish and maintain criteria and standards for membership in the IGEC which will maintain and enhance the public credibility of the IGEC as the authoritative, informative, and representative voice of the "Green" industry.
The IGEC represents your interests before the Legislature, the courts and regulatory agencies, to enact policies that save your business money or provide a better business environment.

The IGEC provides you with a constant flow of information critical to your success.

Credibility & Prestige – GEC members are part of an organization recognized by the Administration, Legislature and the media as advocates of renewable energy choices. Using the logo and letterhead, in your advertising, signifies to the public and other consumers that your product or service is committed to promoting "GREEN" business practices.
Education - Seminars on emerging issues and programs offered at the Economic Recovery Summit series comprise the GEC comprehensive member education opportunities.

Communication - The GEC is consistently your best source of information on legislation and regulation affecting the green community. If you make your living in the industry, you can't afford not to be a member.
Recognition - The GEC awards program honors outstanding achievement and service. GEC Company of the Year and other awards are presented annually.
AS A MEMBER OF THE GREEN ENERGY COUNCIL, the team at Swipes Inc., BELIEVE AND AFFIRM THAT:
Utilizing renewable energy and green design should be affordable to every American family.

Every consumer is entitled to become a better steward of the environment by utilizing green practices.

All new development should be designed to be sustainable with sound, environmental and community planning.
TO ACHIEVE THESE GOALS, I SHALL ADHERE TO THE FOLLOWING PRINCIPLES AND PRACTICES:
Honesty, integrity and fair business practices are my guiding business policy.
Concern for the environment shall be built into all development and related services.
Providing products and services consistent with the standards required by the GEC and at reasonable cost to the consumer through encouragement of research and development of new "Green" materials, building techniques and products.
I have read and understand the by-laws of the Green Energy Council
I and/or my company undertake these responsibilities mindful that they are part of my obligation as a member of the Green Energy Council
For more information about becoming a member of the IGEC please contact them directly at:http://www.greenenergycouncil.com/sponsors.htm
For more information about Swipes Lovin Wipes and where to buy visit their site at:http://swipes.com/retailers/where-to-buy