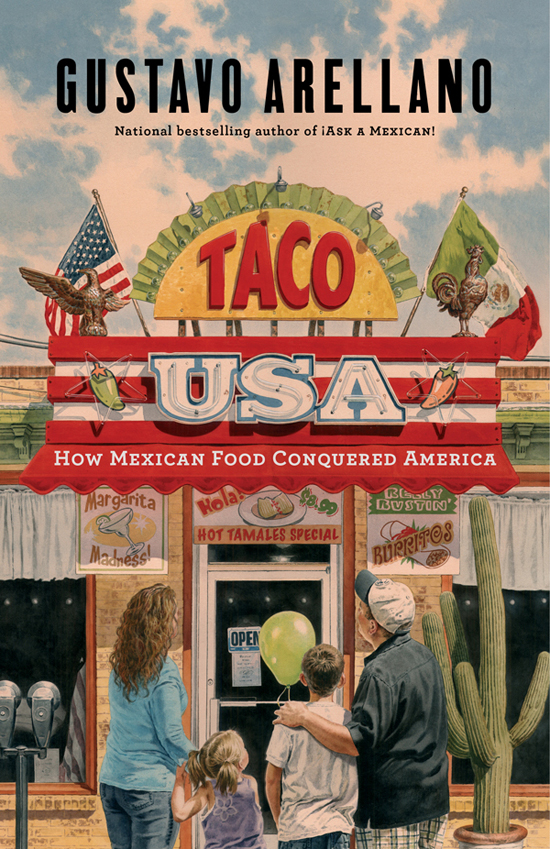 San Antonio (May 10, 2012) – The San Antonio Current and Southwest Workers' Union invite the public to attend bestselling author Gustavo Arellano's reading and discussion of Taco USA, a humorous culinary history of Mexican food in the U.S. The event will be held at Southwest Workers' Union's Underground Library at 1412 E. Commerce San Antonio, TX 78205 on Thursday May 10 from 6:00-8:00pm.
Taco USA addresses the all-important questions: What exactly constitutes "Mexican" food in the United States? How did it get here? What's "authentic" and what's "Taco Bell," and does it matter? However, more than that, it also provides a jumping off point for deeper discussions of intertwined histories and the love-hate relationship Americans often demonstrate towards immigrants and their culture. Gustavo Arellano writes "In the history of Mexican food in this country you'll find the twisted, fascinating history of two peoples, Mexicans and Americans, fighting, arguing, but ultimately accepting each other, if only in the comfort of breakfast, lunch, and dinner." Part of this culinary social commentary speaks directly to San Antonio's historical role in the development and spread of Mexican food in the U.S., chili queens included.
Gustavo Arellano writes the nationally syndicated column "¡Ask a Mexican!" and is the author of Orange County: A Personal History. Arellano has been the subject of press coverage in national and international newspapers, The Today Show, Hannity, Nightline, Good Morning America, and The Colbert Report, and his commentaries regularly appear on Marketplace and the Los Angeles Times. Gustavo is the recipient of the Los Angeles Press Club's 2007 President's Award and an Impacto Award from the National Hispanic Media Coalition. Gustavo is a lifelong resident of Orange County and is the proud son of two Mexican immigrants, one whom was undocumented.
This event will be the first in a series of readings and cultural events in the Underground Library, a recently inaugurated community library dedicated to keeping literature removed by the Tucson Independent School District in people's hands. And of course, food and drinks will be provided.
###
Founded in 1988, the Southwest Workers' Union (SWU) is an organization of low-income workers, families, community residents, and youth, united in one organizational struggle for worker rights, environmental justice and community empowerment.
Ph: 210.299.2666 · Fx: 210.299.4009